Canon's Rumored 11-24mm f/4L Appears Briefly on the Canon Germany Website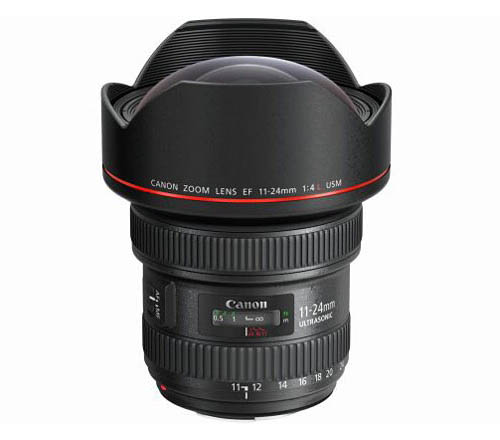 Not long ago an image of Canon's upcoming 11–24mm f/4L lens leaked out for the world to see, but many thought it might be fake… possibly because they didn't want to get their hopes up. Today, however, hopes can soar, because it seems Canon Germany's website accidentally posted the lens, all-but-confirming that it does indeed exist.
As pointed out by both Canon Rumors and Canon Watch, the lens has made its way onto Canon's Germany site, in the form of a improperly-linked thumbnail with the following text:
The EF11–24mm 1:4L USM is the widest ultra-wide angle lens for Canon full-frame cameras. It features a completely new design, new lens coating and outstanding performance.
There's no definitive word on when it will hit the market, and no specs beyond that description, but considering the leaked image and accidental publication of the link, it can't be too far off. The price is rumored to be in the $3,000 range.