Diving Into the Numbers: Is the Canon 7D Mark II as Bad as DxOMark Says it Is?
After much anticipation and positive initial reports about the new Canon 7D Mark II, DxOMark's review of the camera's sensor was met with some shock. According to their tests, the Mark II's sensor was on par with the 5-year-old Nikon D300s, and even fell behind smaller Micro Four Thirds sensors — not good.
But was this assessment fair? Photographer and educator Tony Northrup — who praised the 7D Mark II in his rapid review — wanted to find out. And so he created this in-depth video to dive into DxO's numbers, make some side-by-side comparisons, and see if the 7D really is as disappointing as DxO seemed to report.
The video is a bit technically dense for a Monday morning, so photo tech geeks rejoice and those who haven't ingested copious amounts of coffee yet beware, but Northrup is meticulous about breaking down the numbers and explaining what they mean in real-world performance.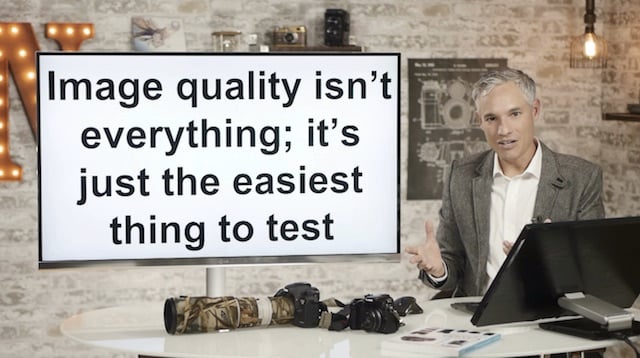 In the end, his interpretation of DxO's numbers sheds a much more favorable light on the speedy APS-C camera. He shows how vastly improved it is over the first generation 7D, how it falls only slightly behind the best-in-class Sony a6000 sensor, and how it is far superior (based on what matters to him) to the 5-year-old D300s and the MFT competition.
And beyond that, image quality, as Northrup points out, isn't everything. The focusing system (which you've seen is spectacular), the handling, the lens options at your disposal, and more all add to the 7d Mark II's appeal over other options that might beat it out slightly in the image quality game.