HP's New Sprout Computer Could Transform the Way We Interact with Photos
HP has announced a futuristic new personal computer called Sprout that hopes to transform the way we interact with our computers. The system consists of an all-in-one Windows 8 computer, a system of 3D scanning cameras, a large tactile touchpad, and a projector that beams a display onto the touchpad.
It's a computer that may make working with photos as easy as moving your hands around on your desk.

Rather than use a standard mouse and keyboard interface, HP has implemented a "blended reality" system that's based around touching the screen and the touchpad. The 3D cameras and projector create system that allows 3D objects in our world to be easily turned into 2D objects in the computer's.
Open up your library of photos on the 23-inch LCD screen, and a quick flick of the finger can move it onto the touchpad below. The image can then be controlled and retouched with your hands on the 20-inch pad. Detailed edits can be made with a special pen.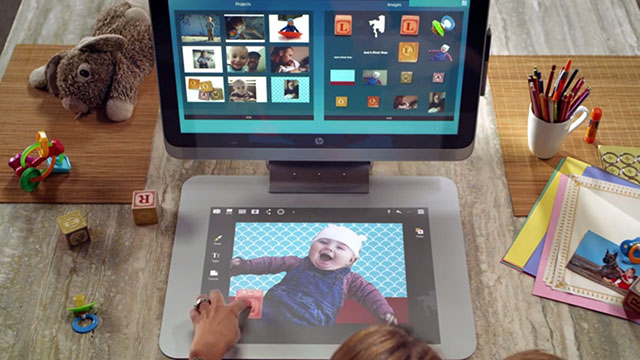 The cameras on the Sprout can capture both ordinary pictures and 3D scans of objects. Here's a short demo video that shows various ways the system can be used to interact with images:
The Sprout will begin shipping next month with a price tag of $1,899. You can find out more about it through the dedicated Sprout webpage over at HP.