Canon's M-i1 Mini Projector Can Beam Your Camera's Photos Wirelessly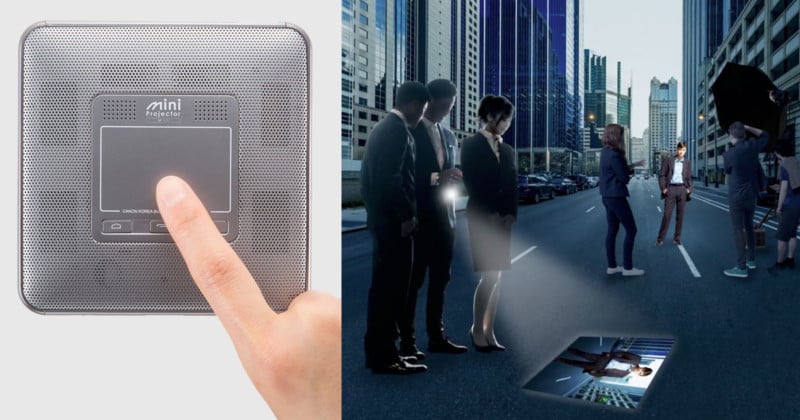 Canon has launched a new mini projector, the Mini Projector M-i1, that can be used to project photos and video wirelessly without needing a computer.

It measures only 105mm x 105mm x 22mm and weighs just 235 grams, but it's able to project 1080p Full HD video over up to 3 meters, producing an 84-inch screen. The minimum distance for projection is 0.5 meters, which will produce a 14-inch screen.
The brightness of the screen is 701lm, and this is done using an LED light which is expected to last for around 10,000 hours of operation.
The projector will work over WiFi or Bluetooth, meaning that it can hook-up to smartphones, tablets, and even WiFi-enabled Canon cameras. This totally bypasses the need for a computer, allowing you to project photos on the fly.
Canon has targeted this new projector at a niche market that includes photographers looking to make presentations outdoors, or perhaps in conferences in open spaces where a larger projector would not be practical.
The projector will be able to read and project data stored in its embedded memory, or via a USB stick. It can be operated by a touchpad and has a built-in battery that lasts 2 hours.
You can even use the projector to charge a mobile phone, just like you would a normal battery pack.
Canon hasn't announced a release date yet, but it will be available at the Canon online store for approximately $270 (excluding taxes).
(via Nikkei via Canon Rumors)