BTS: Using Simple IKEA Lighting and Clever Editing to Bring a Short Horror Film to Life
In the above video by filmmaker David Sandberg, we see once again how, as with many things in the creative world, simple is quite often better. The behind-the-scenes video shows how he used nothing more than an IKEA lamp, some existing lights in his house, a coffer, and a bit of clever editing to put together a quality short horror film.
After seeing a fairly standard chest in his living room, Sandberg was inspired to create a short, eery film that revolved around it. As with his previous endeavors we shared, he decided to use the simplest possible methods to light the scenes in the short film. This meant revisiting his old friend IKEA.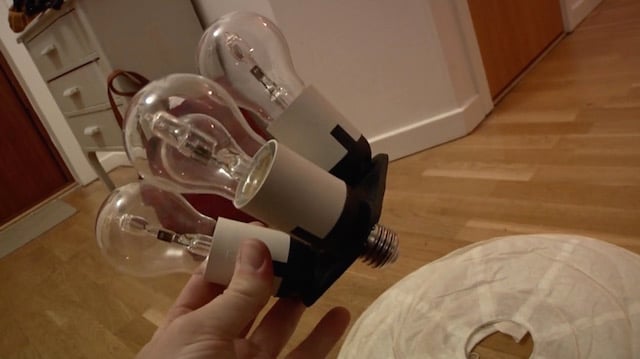 Using an IKEA paper lantern combined with swapping out some of the standard incandescent lightbulbs in a few lamps around his house, Sandberg managed to cheaply and effectively light his short film.
Granted, he did use some clever editing for a few 3D renders, but the video is still a fantastic example of the KISS (Keep It Simple, Stupid) method in action.
Below is the finished version of the film for those curious to see how it turned out.
(via ISO 1200)