ISS Astronauts Take the Nikon D2Xs on a Spacewalk, Snap Some Selfies Along the Way
While taking the first of three scheduled spacewalks aboard the International Space Station this month, the Expedition 41 team decided to make the most of their 6 hour and 13 minute spacewalk by taking some incredible photographs of their mission. Beforehand though, they made sure to turn the camera on themselves, capturing a few self portraits while hanging around outside of their vehicle almost 100 miles above Earth's surface.


The beautiful shots – including the self portraits – were taken by astronauts Reid Wiseman and Alexander Gerst with a Nikon D2X and a Nikkor 10.5mm fisheye lens, designed specifically for space photography. The remainder of the extravehicular activity (EVA) photographs have been shared alongside the self portraits on NASA's own Flickr page.
Here are a selection of the photographs: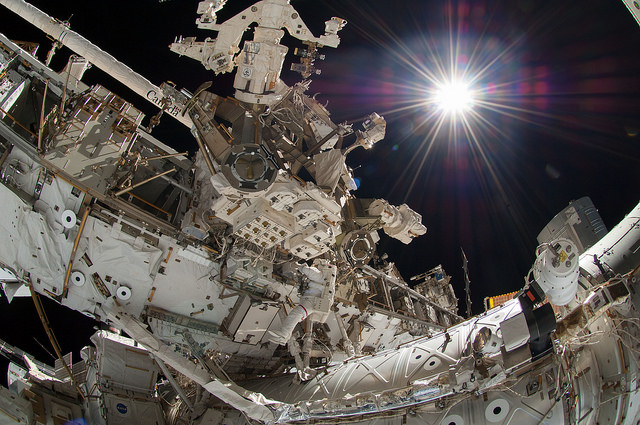 If you'd like to keep up with the astronauts and the remainder of their Expedition 41 endeavors, you can do so on Wiseman's and Gerst's Twitter profiles, here and here, respectively.
(via The Digital Visual)
---
Image credits: Photographs by Reid Wiseman and Alexander Gerst, provided by NASA.