Man Fined $3,200 for Crashing His Camera Drone Into the World's Third Largest Hot Spring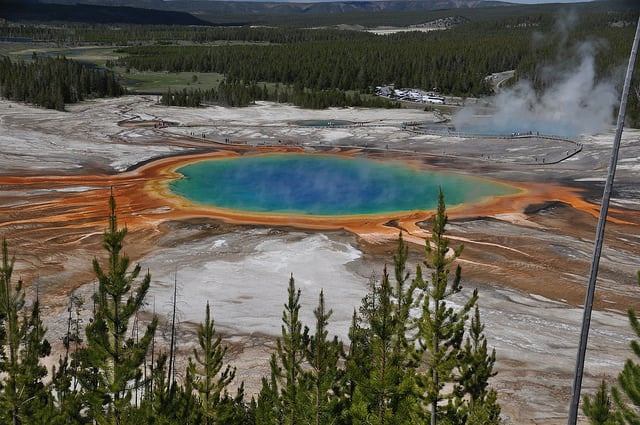 Ever wonder what it would cost you to run afoul of Yellowstone's anti-camera drone rules? There's probably not a chart hanging up anywhere, but if you're a Dutch tourist and you crash a DJI Phantom into the Grand Prismatic Spring — the world's third largest hot spring — the bill will come out to $3,200+.
In case you haven't been following this story, a man named Theodorus Van Vliet crashed his Phantom into the delicate hot spring in August, after the National Parks Service issued a widely-publicized ban on all drones. Van Vliet's mishap was also widely-publicized, and along with a few other offenders, Yellowstone is using them to show potential future offenders that the consequences are a lot more severe than a slap on the wrist.
In addition to Van Vliet, another man has been banned from the park for a year, another fined $1,600 after he crashed HIS drone in Yellowstone lake, and another case is pending. And none of them have even received the maximum penalty of a $5,000 fine and/or 6 months in jail.
But even as Yellowstone and the Park Service in general makes it clear that they mean busienss, more complaints about drones are rolling in. Hopefully the heavy fines and potential for jail time help to curb those.
Just remember: Please don't be the one to get drones banned for good.
(via Jackson Hole News & Guide)
---
Image credits: Grand Prismatic Spring by James St. John