The Most Expensive Camera Kits Photographers Can Buy for Each Brand (in 2014)
What are the most expensive camera and lens combinations you can buy for each manufacturer? Of course you could spend $2.79 million on a historical 1923 Leica or $165,000 on an ultra-rare Canon 1200mm lens, but what about gear that any photographer can purchase through a normal retail outlet?
We decided to do some research into what the priciest camera kits (a body plus a lens) currently available to photographers are in 2014.

The gear on this list is shown with online prices as of September 30, 2014. The individual cameras and lenses may not be the most expensive ones available, but the compatible combinations are.
When combinations are compatible with an adapter, we went ahead and listed it as a kit without including the price of the adapter.
So, without further ado, here's the list we compiled, ordered from most expensive (Hasselblad) to least (a tie between Samsung and Fujifilm):
Hasselblad: $53,160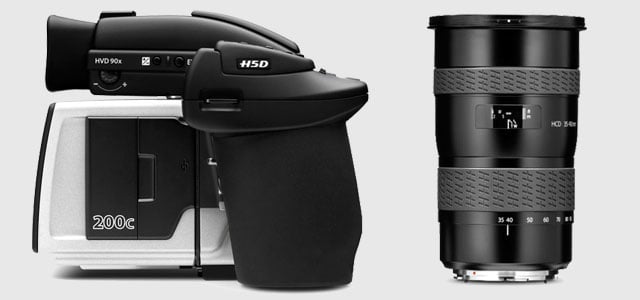 The king of costly camera gear is currently Hasselblad. The Hasselblad H5D-200c medium format DSLR has a hefty price tag of $45,000, and can be paired with an $8,160 Hasselblad 35-90mm f/4-5.6 HCD lens.
Mamiya: $46,475
A Mamiya 645DF+ medium format DSLR sets you back $5,990. Then add a Mamiya Leaf Credo Series 80MP digital back for $33,995 and a Mamiya Schneider Kreuznach 240mm f/4.5 LS AF lens for $6,490.
Leica: $37,150
The Leica S (Type 007) medium format DSLR costs $25,400, and the Leica 30-90mm f/3.5-5.6 Vario-Elmar-S ASPH lens for it costs $11,750.
Sigma: $27,798
The Sigma SD1 Merrill DSLR costs a pretty penny at $1,799, but its price (and size) are dwarfed in comparison to the Sigma 200-500mm f/2.8 EX DG APO IF lens.
Nikon: $24,896
Nikon's D3x DSLR costs $6,999, and the NIKKOR 800mm f/5.6E FL ED VR lens has a price tag of $17,897.
Canon: $23,498
The Canon 1D C — a 4K camera geared toward filmmaking — costs $9,999 and a Canon 800mm f/5.6L IS will cost you $13,499.
Sony: $15,496
If you have a Sony A-to-E adapter, you can pick up the Sony a7S mirrorless camera for $2,498 and pair it with the Sony 500mm f/4.0 G for $12,998.
Pentax: $13,494
There are more expensive lenses for K-mount cameras, but for the most expensive Pentax kit you'll need to go medium format: the Pentax 645Z for $8,497 and the Pentax smc DA 645 25mm f/4 AL (IF) SDM AW lens for $4,997.
Olympus: $7,898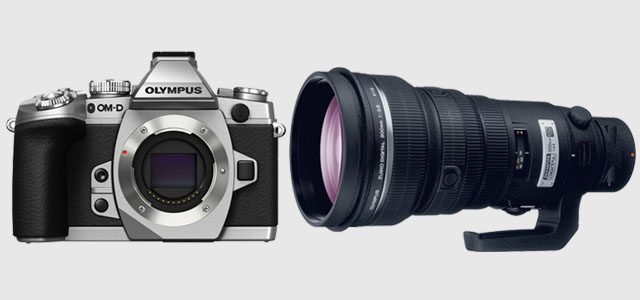 If you have a FT-to-MFT adapter, you can pair the Olympus E-M1 ($1,399) with the Olympus 300mm f/2.8 ED lens ($6,499).
Panasonic: $3,296
The 4K-capable Micro Four Thirds Panasonic Lumix DMC-GH4 costs $1,698, and adding a Panasonic LUMIX G Leica DG Nocticron 42.5mm f/1.2 ASPH Power OIS lens costs an additional $1,598.
Fujifilm: $3,098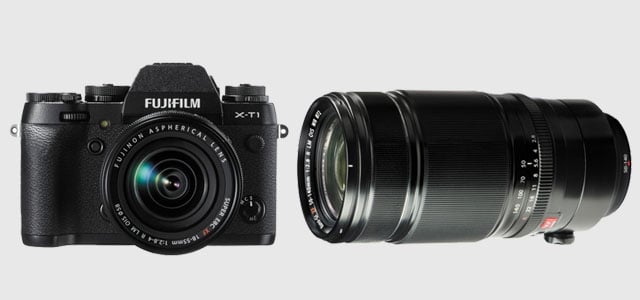 Fuji photographers can pick up a Fujifilm X-T1 mirrorless camera for $1,499 and a Fujifilm XF 50-140mm f/2.8 R LM OIS WR lens for $1,599.
Samsung: $3,098
The Samsung NX1 mirrorless camera costs $1,499. Pair it with the Samsung 50-150mm f/2.8 S ED OIS lens for an additional $1,599.
---
Update: We originally listed the Mamiya without mention of a digital back for it. We've factored in the back and have updated the cost. Apologies!
---
P.S. This article was inspired by one over at F Stop Lounge in which Leigh Diprose looks at both the priciest and the cheapest kits available.