Epson Announces Two New Multi-Format Film Scanners
Film is making something of a comeback. Sure, certain film stocks are still disappearing and being discontinued, but other companies are coming back from the dead, new companies are releasing new and exciting film, and now, Epson just decided to update two 8-year-old multi-format film scanners by releasing two new models.
The newly-announced V800 and V850 scanners are basically LED versions of the cathode-tube V700 and V750 from 2006. This allows them to be more consistent with their light, last longer, and use less energy at the same time.
Epson has also updated the plastic film holders these scanners use, which is definitely a good thing since users of the V700 and V750 said the previous iterations were "flimsy." The new holders are "more robust" and allow you more control over the height of the film so you can adjust the focus point properly.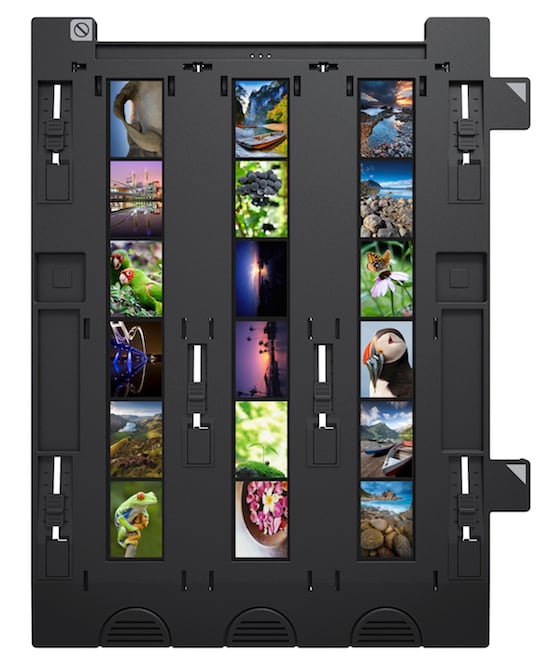 Max scanning resolution for both models is 6400x9600dpi for film and 4800x9600dpi for prints, so you've got plenty of pixels to work with. The main difference between the two models (other than price) is that the V850 comes with the more advanced "SilverFast SE Plus 8" software, a "High Pass Optics" coating, and a free fluid mount scanning accessory that helps keep film flat during scanning.
Both models are set to hit store shelves in October, with the V800 costing you £550 (~$894 USD) and the V850 £730 (~$1,187 USD).
(via DPReview)