First Pictures of Zeiss' Rumored 'Loxia' Lenses Leaked, Will Arrive Early Next Week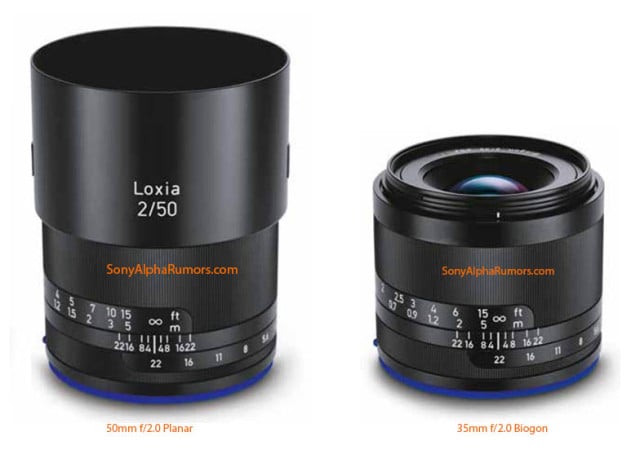 Earlier this week we shared the reliable rumor that Zeiss was about to lift the veil on a new 'Loxia' lens lineup designed for full-frame mirrorless cameras — at this point limited to the Sony a7, a7r and a7s.
Well, it seems that rumor was true, at least according to these leaked pictures of the 50mm f/2.0 and 35mm f/2.0 Loxia lenses said to be announced next week.
According to one of Sony Alpha Rumors' trusted sources, the Zeiss Loxia lens lineup will make its official debut on Monday or Tuesday with the two aforementioned lenses, both of which will be manual focus and sport a physical aperture ring capable of being used manually or automatically through the camera.
From the looks of it, these lenses aren't designed solely for the Sony FE system, but until Fuji or someone else gets into the full-frame mirrorless game, Sony will be the only one benefitting.
(via Sony Alpha Rumors)