Zeiss Adds an 85mm f/2.4 Lens to the Compact Loxia Lineup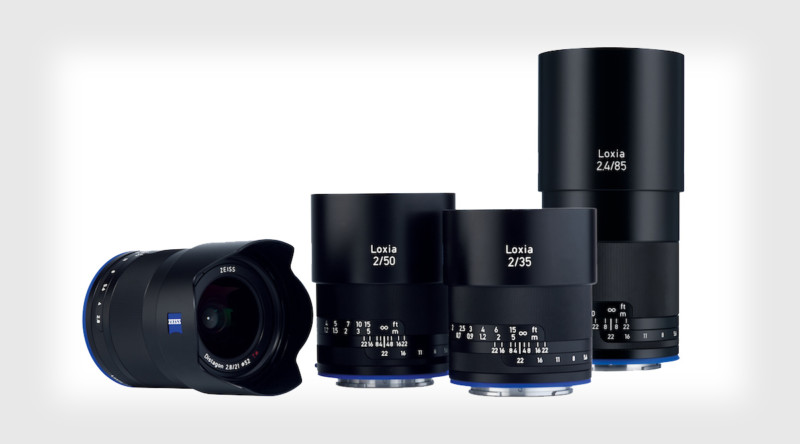 Today, Zeiss adds a fourth member to the Loxia lens line of compact, high-quality lenses for Sony full-frame E-mount cameras. Introducing the Loxia 85mm f/2.4: a compact, short telephoto lens that boasts "outstanding image performance."
The Zeiss Loxia lineup is all about packing a powerful optical punch into a small, portable package. These lenses, "are the ideal choice for travel and street photographers who value light and compact camera equipment," writes Zeiss, and now the lineup includes four lenses from 21mm all the way up to the new 85mm f/2.4.
The newest member of the family is specifically ideal for portraits, according to Zeiss, and features an optical design made up of seven elements in seven groups.
"With the ZEISS Loxia 2.4/85, we have managed to develop a well-rounded and new interpretation of the original ZEISS Sonnar optical design," explains Zeiss product manager Christophe Casenave.
The lens features a manual focusing ring that rotates a full 220 degrees for subtle adjustments, a manual aperture ring that can be de-clicked for videographers, and an electronic interface that transfers EXIF and focusing data to your Sony A7 series camera.
You'll be able to get your hands on the new Loxia 85mm f/2.4 starting in mid-December for $1,400, but the lens is already available for pre-order on B&H Photo if you want to reserve yours now. To learn more about this new lens and the rest of the Loxia line, click here.