Pepper Spray Camera Snaps and Sends a Photo of Attacker to Authorities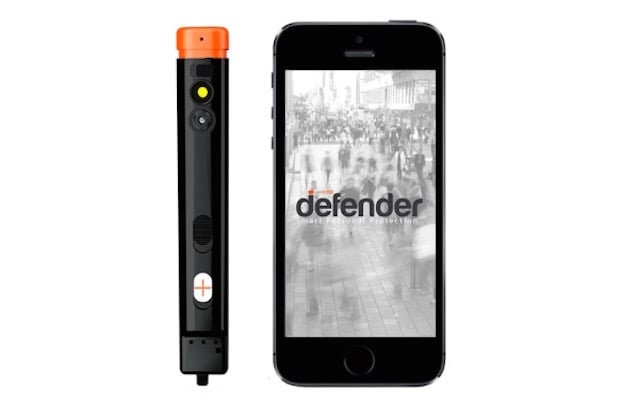 What you see above is a strange conglomeration of technologies that surprisingly makes for a pretty useful end product.
Currently in its crowdfunding stage on IndieGoGo, The Defender is a self-defense tool that combines a camera with a bottle of pepper spray. As you probably already figured out, the idea is to capture a photo of the perpetrator while simultaneously defending yourself… but it doesn't end there.
The Defender is — I can't believe I'm saying this — a smartphone-connected smart-canister. Working with both iOS and Android, the feisty camera identifies the perpetrator, alerts authorities and 'discourages' the attacker all at once.
The Defender connects to your smartphone using bluetooth. Once connected, using the spray will trigger the camera and send out an alert that include your GPS location. You can choose what type of alerts are given off — medical and/or emergency — and once pressed, the appropriate resources will be sent your way.
We have to say, potential pitfalls and glitches aside, packing photographic capabilities into a smart-canister of pepper spray has got to be one of the more unique things we've ever seen.
If you're willing to drop the funds or you'd like to learn more, head over to the IndieGoGo campaign by clicking here and be ready to drop $160, apparently a 'big discount' from what they'll be retailing at.
(via SlashGear)