Photographers in SF Robbed of Camera Gear in Broad Daylight with Pepper Spray
On Monday, two professional photographers were robbed of their camera gear in broad daylight in the Visitacion Valley neighborhood of San Francisco. The two suspects were reportedly armed with pepper spray, and they made off with equipment worth over $7,000.

CBS reports that the victims were unloading their car at around noon when the robbers approached, grabbed the photographers, sprayed the man with pepper spray, and then ran off with the camera gear.
The female photographer, Natalie, has since turned to Craigslist and Reddit to share more details, warn the photographer community, and ask for help in recovering the gear.
"I am in need of your help in finding my camera gear," Natalie writes. "There will be a reward and no questions asked if returned."
Gear that was lost included a Canon 5D Mark III (SN 192129000959), a Canon 5D Mark II (SN 1421011279), a Canon 24-70mm II (SN [21]1360003294), a Canon 70-200mm (SN 222944), a camera grip, a "very distinctive" Black Rapid camera strap with floral patterns, a 64GB SD card, and an 8GB CF card.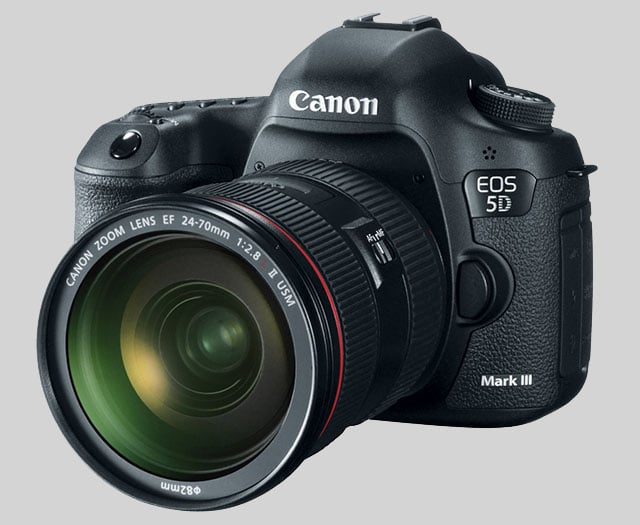 Natalie says that she and a photographer named Andrew were attacked by two black males in their early 20s as the photographers were unloading equipment after a morning photo shoot.
"My friend got pepper sprayed and he suffered immense pain for the next hour and half. I was pushed and choked against the garage," she shares. "We both lost our cameras and gear. Photography is our livelihood and we are absolutely heartbroken that this happened."
Apparently there have been similar robberies in San Francisco in recent days. After sharing her story on Craigslist, another photographer contacted Natalie to say that he had been robbed in a similar way of his Canon 5D Mark II and 24-105mm in SF's Golden Gate Park. That robbery occurred on July 28th, and the suspects were similar to Natalie's descriptions.
If you live in the San Francisco Bay Area, be extremely careful when handling your camera gear in public, and keep your eyes peeled for used camera gear matching the descriptions and serial numbers above.
---
Image credits: Header photo of Visitacion Valley by Tim Adams