Ridiculously Thin Hand-Made Lens Leaves Pancakes Behind, Borders Crêpe Territory
There's a good chance you've never heard of the company that goes by the name MS Optical, and we won't blame you. It's a one-man operation, run by Mr. Sadayasu Miyazaki from Honcho, Japan. But you might want to take not of them now.
Specializing in unique lens designs, MS Optical focuses on creating small pancake lenses for the Leica M Mount. But MS Optical's latest creation leaves the 'pancake' title in the dust… this thing should be called a crepe lens.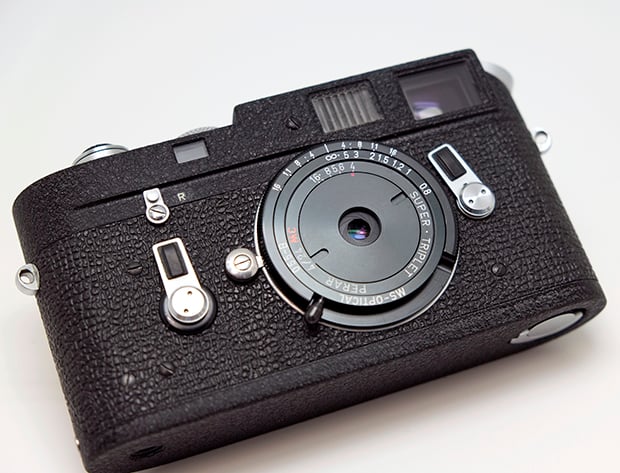 Based on a three-lens design called a 'triplet,' this new 24mm f/4 lens is only slightly larger than the M-mount body cap that comes with Leica cameras. And while it may be lacking in size, it certainly isn't lacking in either features or quality.
Packed inside this razor-thin beauty is a set of three multi-coated elements using a hand-made concoction of Miyazaki's, an extremely small ten-blade aperture (located in front of the lens), as well as full rangefinder coupling capability.
Making each lens by hand is a rather tedious task, so the manufacturing time of a batch of lenses is long. To make matters worse for anyone drooling over this lens, not only do they take a while to produce, but the following MS Optical has amassed means the glass tends to go fast.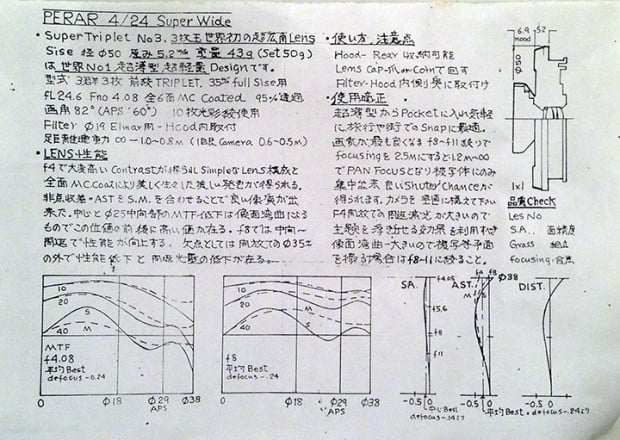 On the bright side, compatibility isn't as limited as you might think; this lens isn't only able to be used with a Leica. As shown off in multiple instances over on the Japan Camera Hunter website, you can also attach it to cameras such as the Sony A7 with the help of a conversion from Mr Miyazaki, himself.
To read more or try to get your hands on one of your own, head over to Japan Camera Hunter where you'll find a full list of the specs and a more thorough run-through.
(via Imaging Resource)
---
Image credits: Photographs kindly provided by Japan Camera Hunter