Canon Dramatically Retooling Digital Photo Professional, Adds 64-Bit Support & More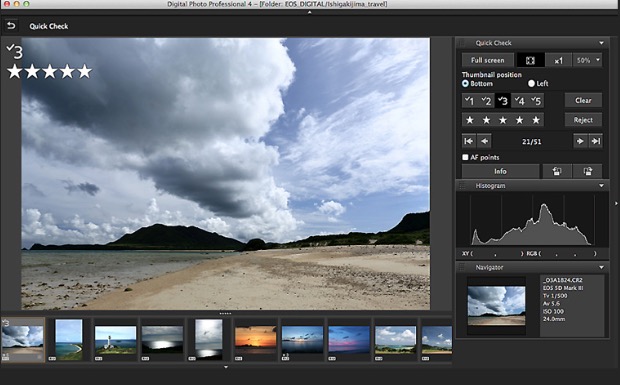 Earlier this week Canon announced the fourth major iteration of its Digital Photo Professional software. Said to be the largest update since the software was launched, news of the update is turning quite a few heads in the industry.
Built from the ground up, DPP 4.0 is built around a 64-bit architecture and includes a plethora of new features. The RAW file workflow has been dramatically improved, color adjustments are now gamut-specific, highlight and shadow recovery options now offer greater tonality, movie playback support has been added, and it now supports multiple monitors.
As is expected with the announcement of 64-bit architecture, DPP 4.0 will only work with a number of the latest operating systems. For Windows, anything after Windows 7 should work smoothly. If you're running OS X, anything after 10.8 (Mountain Lion) will do the trick.
The other downfall of the massive update is that it's only compatible with four full-frame cameras total — the EOS 5D Mark III, EOS 6D, EOS-1D X and EOS-1D C. Owners of anything else will have to hold onto DPP 3.14 until further notice.
For a full run-down of what's changed you can head on over to Canon's announcement and read through the changelog.
(via Imaging Resource)