Make Your Own DIY Steadicam for $20 and a Bit of Elbow Grease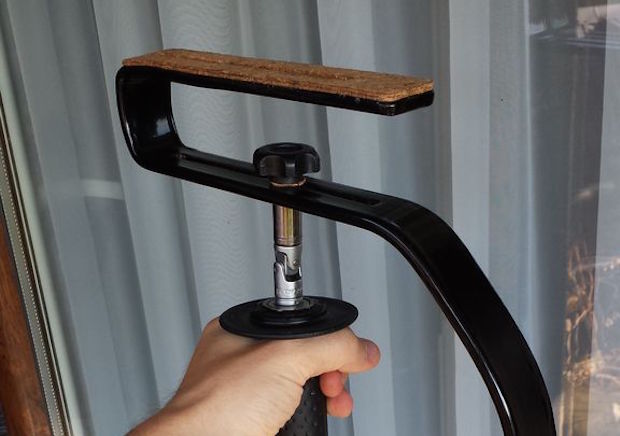 The steadicam has become a staple in the cinematography industry. The problem more often than not, though, is that not a lot of people can afford one.
And so, since production models range in price from a several hundred to a several thousand, a number of tool-savvy people have set out to create their own DIY options. One such example is this extremely solid and good-looking creation by Instructables user and photographer survival434
Included in the creation of the steadicam are a number of fairly standard tools and resources — 16 in all — that you'll be able to find at your local hardware store. Among those are a few extra pieces that were added in for luxury, but if you're just looking for something basic, you can adjust the process accordingly.
It's worth noting that this project isn't going to be the most simple of DIY endeavors, but by the time it's all said and done, you will end up with a hand-made steadicam that that only cost you $20 and some DIY know-how.
The first step is to head on over to the Instructable by clicking on the link below. The second step is to go clear off the work bench in your garage. Everything after that should already be up on your screen if you properly followed step one.
Solid $20 Steadicam [Instructables]