The Steadicam Air is a $500 Monopod with a 'Gas Pedal'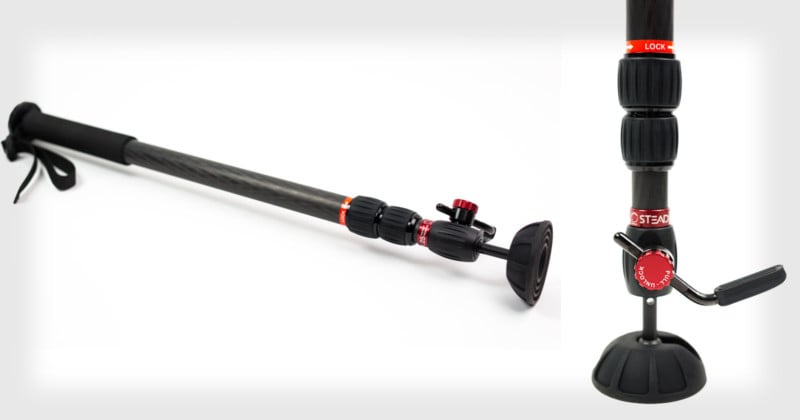 Tiffen, parent company of Steadicam, has just announced the Steadicam Air. It's a "revolutionary" new pneumatic monopod for photographers that does height adjustments using gas lift.


The carbon fiber monopod features a rubberized foot on the bottom that provides non-slip operation. When you'd like to adjust the height, instead of having to deal with leg extension and locking mechanisms, you simply step on the pedal and allow the gas lift spring to help you raise your camera up.
There are two configurations of the Steadicam Air: one with a 15-pound limit and one with a 25-pound limit. The monopod itself weighs just 3.5 pounds.
There are three sections in the monopod, and there's one twist leg lock that allows you to have 360 degrees of rotation.
These advanced features come at a price, though: the Steadicam Air is available now for $499 for the 25-pound version, and the Steadicam Air-15 will be available later for $399.