5 Great Tips from Adobe On Keeping Your Lightroom Catalogs Organized & Efficient
Whether you're just diving into Adobe Lightroom or have been using it for a while and are simply in need of some productivity tips, the above video on keeping your catalog as clean and structured as possible will likely come in very useful.
Created and narrated by Adobe Evangelist Terry White, the video runs through 5 things that you should know to get the most out of your Lightroom image catalogs.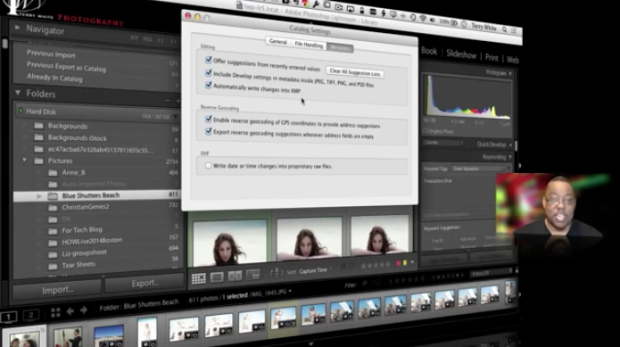 You may know all of these tips already, but if you don't, even just one of them could dramatically affect your workflow for the better. Below is a summarized list of the tips White shares in the video:
Your Lightroom Catalogs can be stored anywhere. This means that, so long as you know you'll have Internet, they could technically be stored on Dropbox, Creative Cloud, or the upcoming iCloud Drive to make for easy syncing across computers.
"Automatically write changes to XMP" preference makes sure that edits in Lightroom carry over to other Adobe programs such as Photoshop and Bridge.
"Optimize Catalog" command removed unused caches to speed up catalog performance.
Advice on how to make the most of Adobe's impressive Smart Previews feature.
Move media across your drive directory using only Lightroom, not something such as Windows Explorer or Finder, both of which can leave data behind.
The video is just over eight minutes long, so it might be an after-work watch, but it's definitely worth it if you're an avid user of Adobe Lightroom.
(via Photography Bay)