Shutterfly's New Interactive Guide Teaches the Basics of Capturing Better Images
There's no such thing as too many resources when it comes to learning how to take a good photograph. And here to prove this statement is a neat little pseudo-interactive web guide put together by Shutterfly for those among us who are just starting out.
Called How to Take the Perfect Photo, this web-based guide is a simple-but-efficient tool for anyone looking to get a bit more serious about photography, or just wanting a quick refresher.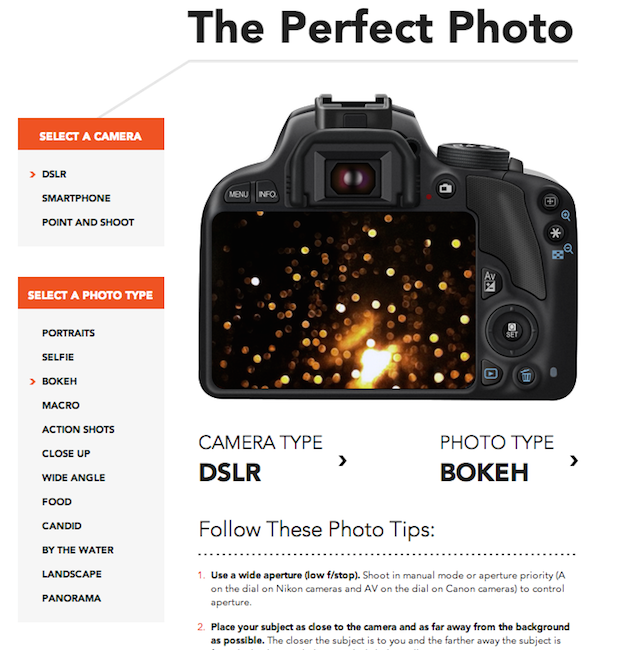 You get to choose the type of camera you're working with — DSLR, point & shoot or smartphone — and then, once selected, you are given a list of types of photos you might be wanting to capture with your camera.
From action shots to wide angle images, you simply select the image type you're wanting to capture and a collection of tips will appear at the bottom right, beneath an accompanying graphic, to help guid you through the process.
Quite minimal in its execution, the guide is a nice resource that would be a fun share for anyone looking to test the waters in photography. Sure, pros and intermediate photographers alike will probably be better served by one of the more advanced tutorials we've featured, but that doesn't mean you can't head on over and take it for a spin anyhow… go ahead… we won't tell.
(via Lifehacker)