Introducing Otto: The Hackable, Raspberry Pi-Powered GIF Camera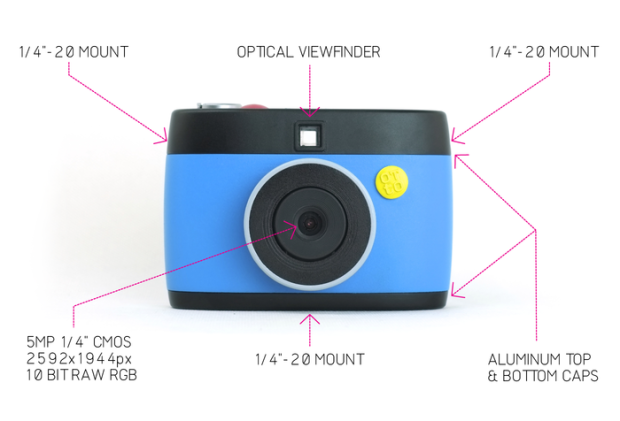 Everybody, meet Otto. Otto, this is everyone.
Okay, now that we have that awkward ice-breaker out of the way, let's get down to business. What is Otto? Why, Otto is a hybrid between a still and video camera… a GIF camera. Yes, that GIF.
Powered by the ever-popular tiny Raspberry Pi computer, this hackable GIF camera creates and shares all types of images with your smartphone using the Otto smartphone app and a local WiFi connection.
Since it pairs up with your smartphone, Otto is capable of changing 'modes' with a simple tap of a button on its accompanying app — GIFs, time-lapses, most anything you can think of are possible. And once you've picked a mode, its social connectivity will make sure that your GIF is Instagram-ready in no time.
The 'modes' themselves are rather unique, as they are essentially apps within an app. But while the selection of modes built into Otto's smartphone app are substantial, the real key here is that users can create their own modes and submit them to a 'mode gallery' where others can browse through and use them.
This sort of marketplace allows for infinite creative possibilities, leaving the options as wide open as the minds that are participating.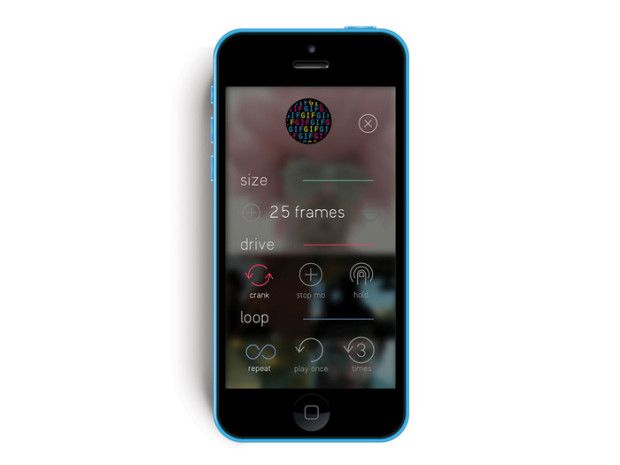 Otto is designed with experimentation in mind, making it just as much a learning and programming experience as it is a novelty camera. But even if programming a new mode isn't your thing, you can still control the variables of your Otto — changing up the framerate, choosing whether your GIF will loop or not, and so on — from within the standard app.
Some of the more unique hacks already shown over on the Kickstarter campaign page include adding an Arduino-powered FlashyFlash to Otto and controlling color saturation with a variable input, such as sound (as shown in the below GIF).
Not at all meant to compete with a DSLR or even a quality point-and-shoot, Otto is essentially just a prototyping platform for showing off how capable a computer as small as the Raspberry Pi can be when combined with a camera.
The campaign has already secured just shy of $20k on their way to their $60k goal, and with 29 days to go, successful funding looks all but certain.
For more information or if you'd like to secure your spot by making a pledge, you can head on over to the Otto Kickstarter campaign page by clicking here. Picking one of these cameras up for yourself will run you $200.
(via Kickstarter)