Deal Alert: onOne Software is Giving Away Perfect Effects 8 for Free
It's not often a company hands out an entire piece of $100 software for free, but today is one of those exceptions, thanks to onOne Software. As of writing this article onOne is offering a completely free download of Perfect Effects 8 Premium Edition and there's no sign of when this offer will end.
As part of the Perfect Photo Suite 8, Perfect Effects 8 includes a plethora of presets for you to apply to your images. From the classic black and white to HDR effects, Perfect Effects 8 makes use of 23 different groups of presets, with more than 100 presets in total. Beyond the presets being adjustable, you can also include adjustable gradients, adjustment brush, the ability to sharpen and add borders.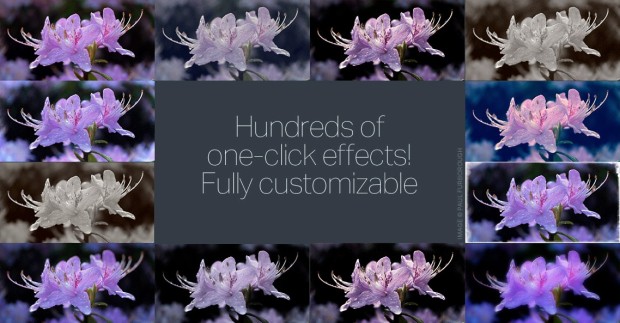 It can be used as a standalone app, as well as an Aperture, Lightroom, or Photoshop plugin, making sure it'll fit in nicely with your workflow, whatever programs it may consist of.
It's quite the package, especially considering it's available for absolutely nothing. If you'd like to pick up your copy, you can do so by heading over to onOne Software's website.
Perfect Effects 8 Offer [onOne Software via WPPI Online]
---
Update: It looks like onOne's servers aren't holding up well under the strain of the traffic we're sending over. If you can't access the download page, wait a little while and try again when it's less busy.