Fujifilm Releases Teleconverter for X100 & X100s, Plus a Bunch of X-T1 Accessories
Fujifilm is helping make X-Series camera users' lives easier today by releasing the much-anticipated X100/X100s teleconverter lens and a whole slew of accessories meant for use with the popular X-T1.
First and foremost among the announcements is the TCL-X100, a 1.4x teleconverter that we first reported on during CP+. It'll extend the focal length of your X100 or X100s to 33mm (50mm equivalent), and along with the WCL-X100 wide-angle converter, gives users of the fixed focal length shooter the ability to shoot at 28mm, 35mm or 50mm.
In addition to the expected teleconverter, Fuji also announced a set of accessories for the X-T1, including two new grips — the MHG-XT Small and Large — a neat grip strap that lets you hold the X-T1 securely with one hand, and an extended eyecup. You can see all of those below: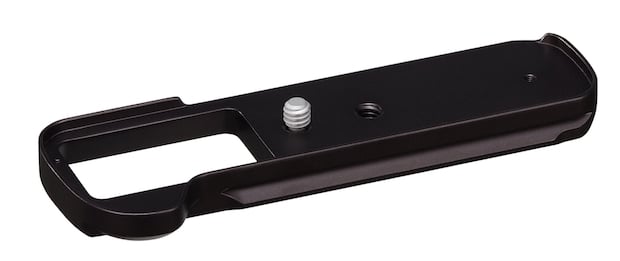 All of the accessories, including the teleconverter, have been slated for a May release with prices TBA. For more info on any of what you see here, head over to the Fujifilm press room or go ahead and preorder any of the available accessories at B&H by clicking on the product names above.