Intimate Black & White Photos from Burma: A Conversation with Monica Denevan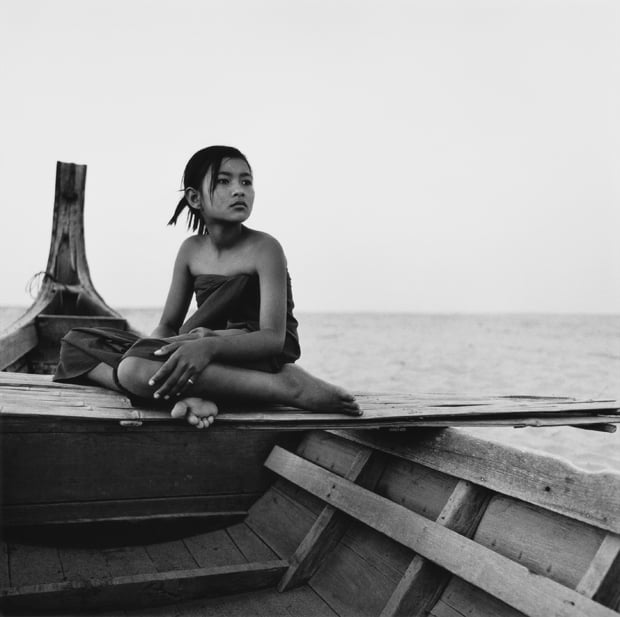 Monica Denevan's work has been exhibited internationally — including solo shows at Scott Nichols Gallery (San Francisco) and Tao Gallery (Hong Kong) — has been published in LensWork, and was on the cover of Black+White Photography (UK), among others.
She is represented by Scott Nichols Gallery (San Francisco), Duncan Miller Gallery (Santa Monica), Capital Culture Gallery (London) and Reaves Gallery (New York). Monica lives and works in San Francisco.
PetaPixel: First Monica, talk about your origins as a photographer. When did you decide that you wanted to pursue image-making seriously?
Monica Denevan: As a kid, I had fun photographing my friends with my mother's Kodak Instamatic camera. I waited with great anticipation until I could pick up the prints at the drugstore, a feeling I still have when I must wait to see my contact sheets.
In high school, I took a photo class, where I first learned to print, again borrowing my mother's 35mm Voigtlander. I studied photography at San Francisco State University and discovered how much I enjoyed the interactive process of making portraits. But it wasn't until much later, when I began to travel extensively, that I started to see differently.
By then, I was working in medium format and printing 16×20 in my darkroom. I was happy with the images I was making and started submitting them to juried competitions.
PP: Who are the mentors and influences who have helped to shape your practice?
MD: In school, I admired the artistic vision and technical ability of many of my photo friends and they inspired me to keep photographing. Since then, I continue to be influenced by many diverse artistic disciplines including the sculpture of Stephen De Staebler; painters Andrew Wyeth and Diego Rivera; authors Gabriel Garcia Marquez, Cormac McCarthy, Michael Ondaatje; live ballet and opera performances, among others.
When I was traveling in Latin America, I looked at Martin Chambi and Graciela Iturbide, among others. I enjoy the cinematic quality of early Richard Avedon, the lushness of Edward Steichen's fashion work, and anything Irving Penn.
PP: All your work, at least that I've seen, is rooted in traveling. What's the importance of travel to you? Where all have you been?
MD: My first extended travels, besides Europe right out of university, were to Latin America: Ecuador, Peru, Guatemala etc. I was mostly photographing in 35mm and had a looser, less involved way of working than I do now; however, I started to engage with people and photograph those who attracted my attention.
This can be enormously rewarding or quickly frustrating and disappointing, and I found it was a process I enjoyed, especially when walking through the landscape of a different culture and language from my own. This has carried through to my travels throughout South East Asia and more recently, specifically, in Burma and China.
Some of the qualities that I think are essential for me while traveling: to be curious, humble, risk-taking, polite, quick to laugh/make decisions/trust my gut, patient, etc are all qualities that I try to bring home with me so I can be a better person and hopefully a better photographer.
PP: Let's talk about your work in Burma. First off, what led you to Burma in the first place? And what kept bringing you back?
MD: I went to Burma at the beginning of a five-month journey to South East Asia. I knew almost nothing about the country but I had seen a photo in a travel book, which inspired me to visit.
I found the place visually compelling, the whole trip was, so when I had a chance to return months later, I did. When I got home and finally saw my contact sheets, I was happy with some of the images I made but knew they could be better. So, I went back. I have been returning to many of the same villages, near the river where fishermen and their families live and work, for over a decade.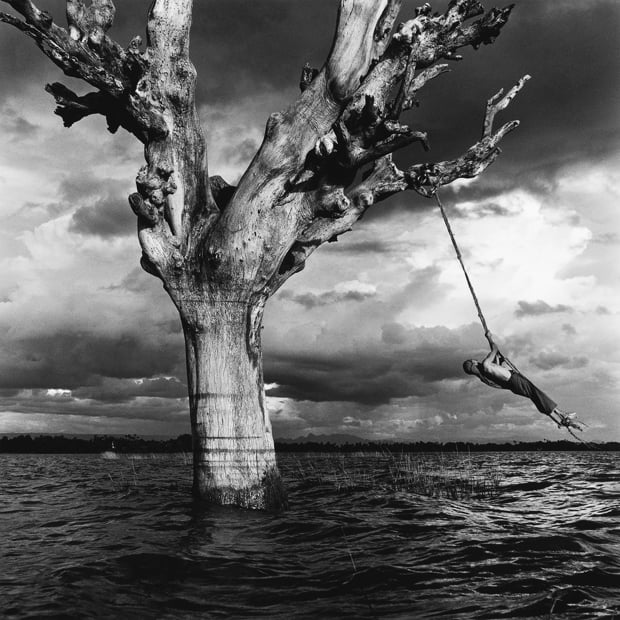 PP: And are you still making these trips? Or has this project concluded?
MD: I was most recently in Burma in Nov-Dec of last year. This has turned into an ongoing series that I will continue for as long as I am able and have the interest. One reason that I think it can continue is because it was never a concept or even a project to begin with.
PP: How did the Burma locals receive you when you met for the first time? How did your relationship with them evolve over the course of this work?
MD: I think I was met with indifference, skepticism, and curiosity at first, depending on the people and situation. Some of the locals had had more interaction with tourists than others and around them I often felt like a walking dollar sign … still do, sometimes.
I remember little kids looking up at me and bursting into tears and mothers holding up their children so they could get a better look at me. There are always people who approach wanting to practice their English. However, I have had these experiences in many countries, not only Burma.
When I returned to the villages and worked with the same people, I became more familiar to them as they did to me. My photo escapades attracted attention, my camera became an object of great curiosity, and I met a lot of people along the way, some of whom I wanted to photograph. In addition to making photographs, we shared experiences, helped one another and spent time together, especially the kids, who had a lot more time than the adults.
PP: What moments from your interactions with those you photographed stick out in your mind? Anything you would consider a once-in-a-lifetime experience?
MD: There are plenty: Being guest of honor at a friend's wedding in his village, the time the motor of our boat stalled in the middle of the river and we floated downstream until we hit a ship, when one of the girls fainted and fell while posing, and I was fearful she had really hurt herself, being hand fed freshly caught and cooked fish then getting violently ill from it a few hours later, walking from our boat to shore on a narrow wooden board, which broke under my weight and I fell into the river, being told by a very angry hotel manager that my young friend, now working there, could never leave the hotel even during her off hours, to spend time with me.
Besides being guest of honor, I hope they are all once-in-a-lifetime…
PP: Talk about your goals in regards to photographing Burma. Do you have a specific story in mind that you're looking to tell?
MD: I was never interested in documenting the country and I still haven't seen that much of it. By returning to the same small villages repeatedly, my photographs soon became about making portraits of the people I was spending my time with and some of them have kindly allowed me to photograph them for over ten years.
My photos are always constructed, not candid, and I enjoy the challenge of photographing spontaneously within the context of many logistics. I do think of the images as part of a story or film but it's not specifically their story. I bring my own story to every image I make (we all do) since I am directing but that is just the beginning, it is the interaction that is so enjoyable to me, when the image becomes something about both or all of us.
PP: I think that lack of a documentary element is what's so intriguing about your work. Your compositions keep details to a minimum, and the figures and their environments are stated in a way that these stories could be taking place anywhere, in any period of time. There's something universal, or fantasy-like about this. Your thoughts?
MD: The pictures are portraits. The settings tend to be spare and graphic, and it's a look I am drawn to. My impression is that much of the country, that I have seen, looks like early 20th century images, and I do make use of that.
PP: And is there a specific idea or philosophy that you carry that has guided the style you've adopted?
MD: To trust my gut when it comes to recognizing "that thing" I see in someone that makes me want to photograph them in a certain way, and to work with what I've got.
PP: Finally, what are you looking forward to over the next year?
MD: I hope that the galleries that represent me will continue to promote and sell my photographs, and exhibit them both in the galleries and at the fairs. Scott Nichols Gallery (San Francisco) will bring my photographs to AIPAD and include my work in the Summer Show. Capital Culture Gallery (London) will bring my work to the AAF London at Battersea and Hampstead, and the AAF Hamburg. Also, I would love to attend Paris Photo, find a publisher for a book of this work, and hopefully return to Burma and China.