Centenarians: Portraits of People Over One Hundred Years Old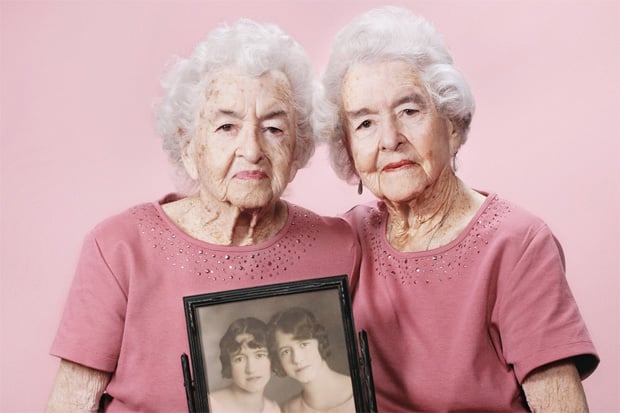 It all started with a photograph she took of her grandmother, Cecil Peterson, then 101 years of age. From that point, California-based Sally Peterson had transformed taking a picture of one centenarian into a full-fledged project after asking a nearby nursing home if there were any centenarians living there.
Today, Peterson has amassed a decent number of photographs depicting these fragile, yet wise people in their old age — many of whom reside in California.
"Centenarians love to tell their stories. They are grateful for the life they've lived. They lit up when I talked to them, which brought me further and further into the project. Walking into someone's home or environment, I see a different reality every time," Peterson tells Feature Shoot.
Peterson's style varies. At times her subjects stare into the lens of her camera. Other times they're staring off. There's generally one subject per photograph, though the image above is an exception — featuring the Venice and Inez twins from Los Angeles, California. Both of whom are 101 years old. Most of the time, there are minimal distractions in the pictures, making it all about the centenarians.
Peterson plans to continue this project. Most recently, the photographer has traveled to the Yucatán to photograph centenarian Mayans.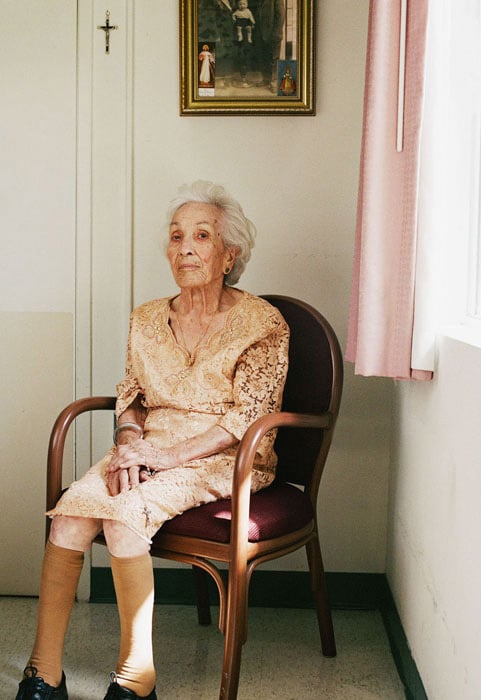 View more of Sally Peterson's work here.
(via Feature Shoot)
---
P.S. Last year we shared a similar project by photographer Karsten Thormaehlen.
---
Image credits: Photographs by Sally Peterson and used with permission