BTS: Shooting a Burning Number 13 for the New Black Sabbath Album Cover
For the first time since the mid nineties, the band Black Sabbath has released a new album. With Ozzy Osbourne back at the helm, the album 13 made landfall in Europe on the 7th and in the US on the 11th.
And gracing the cover of that album was a giant burning number thirteen designed by Zip Design and photographed by Jonathan Knowles. In this short video, we get a quick behind the scenes look at how that shoot came together.
Here's what turned out: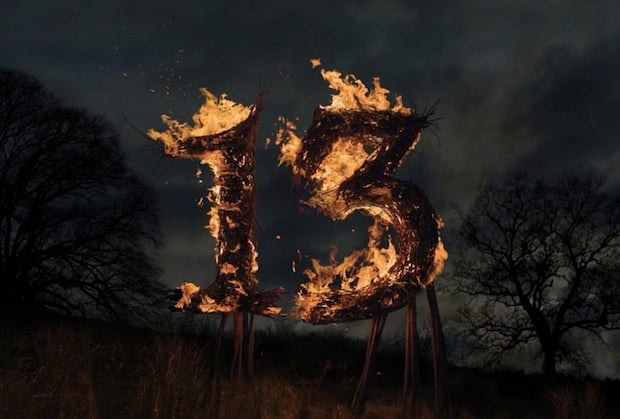 The video doesn't give much away in way of detail, but it looks like they used both a DSLR and a medium format Hasselblad, as well as several strobes with orange gels (though we're not sure those were used for the final photo).
The giant number 13 — created by sculptor Spencer Jenkins — was then attached to some wooden tripods and, once darkness fell, doused in flammable chemicals and set on fire. The cover itself is simply the above picture with the Black Sabbath name at the top.
For those who will inevitably notice the danger in setting a wicker sculpture on fire in the middle of a field of dead grass, it's worth noting that the crew had fire extinguishers at the ready — when it comes to shooting fire, you can never be too careful.
(via PictureCorrect)