Adobe Pranks Pedestrians at a Bus Stop with Real-Time Photoshopping
Adobe recently came up with a clever and funny way of promoting its Adobe Creative Day event that'll be held next week. The company visited a bus stop in Sweden and pranked people by Photoshopping them in real time into a digital movie poster advertisement displayed next to the bench. The whole thing was documented with hidden cameras and shared in the video above.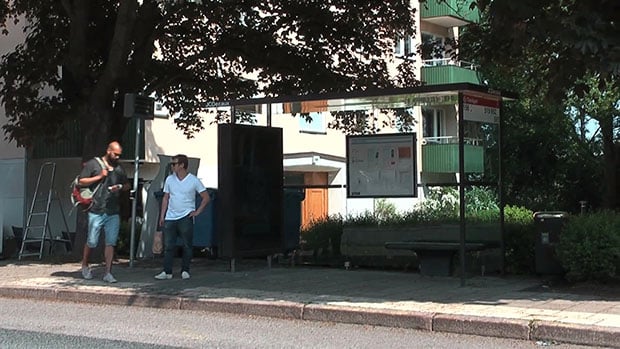 The marketing stunt involved a mobile Photoshop command center — a white van parked nearby — and master Photoshop magician Erik Johansson, whose amazing photo-manipulations we shared last year.
When pedestrians arrived at the bus stop, a photographer would snap a photograph of them secretly through the driver's side window of the van. The photo is then loaded up into Photoshop and edited by Johansson.
The entire editing process is displayed on a large LCD screen on one side of the bus stop. The pedestrians react with surprise when they notice themselves on the screen, but the humorous editing and resulting photographs quickly put a smile on their faces.
You can follow along with this funny campaign through social media using the hashtag #creativedays.
(via Gizmodo)