NASA Constructs 160-Megapixel Mosaic of Neighboring Galaxies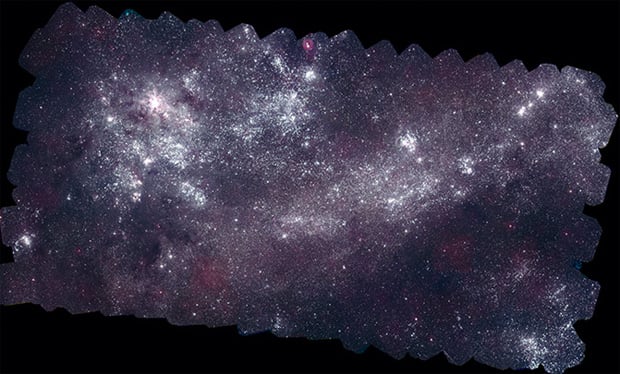 High-resolution photography is seemingly where it's at in today's day and age. NASA knows this, and as such, astrophysicists at both the Goddard Space Flight Center (GSFC) in Maryland and Pennsylvania State University have stitched together a remarkable 160-megapixel UV image of the Large and Small Magellanic Clouds — our two closest neighboring galaxies (less than 200,000 light years away).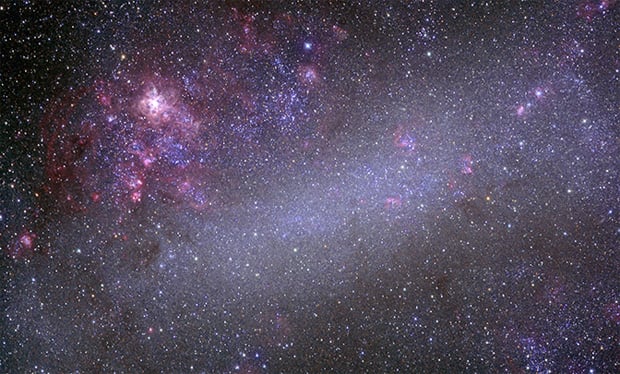 "We took thousands of images and assembled them into seamless portraits of the main body of each galaxy, resulting in the highest-resolution surveys of the Magellanic Clouds at ultraviolet wavelengths," said Stefan Immler of GSFC.
2,200 images, in fact, compose this very colorful mosaic captured by the Swift Ultraviolet/Optical Telescope.
"Prior to these images, there were relatively few UV observations of these galaxies, and none at high-resolution across such wide areas, so this project fills in a major missing piece of the scientific puzzle," said Michael Siegel from the Swift Mission Operations Center in Pennsylvania.
The capturing of these UV wavelength images allow scientists to better study the cosmos by showing details that would otherwise not be visible.
Care to see the full-size image? The 16000 x 10000 image, which weighs in at a whopping 457MB, is available in TIFF format on the Goddard Multimedia website.
---
Image credits: Photographs courtesy of NASA.