A Comparison of Burst Mode Speeds and Shutter Sounds of Canon DSLRs
Canon's DSLRs come with a variety of continuous shooting speeds, ranging from 2.5 frames per second on the 300D (AKA Digital Rebel/Kiss Digital) to a whopping 14 frames per second on the high-end 1D-X. If you want to get a taste of what these shutter speeds sound like on the actual cameras, check out the comparison video above by YouTube user dochero2005.

It was created by taking the burst mode shutter sounds of cameras in the Canon lineup, visualizing them, and then arranging them in order of speed.
Here are the cameras featured in the video: 300D, 1100D, 350D, 440D, 550D, 5D Mark II, 6D, 30D, 1Ds Mark III, 5D Mark III, 60D, 50D, 40D, 7D, 1D Mark III, 1D Mark IV, 1D X.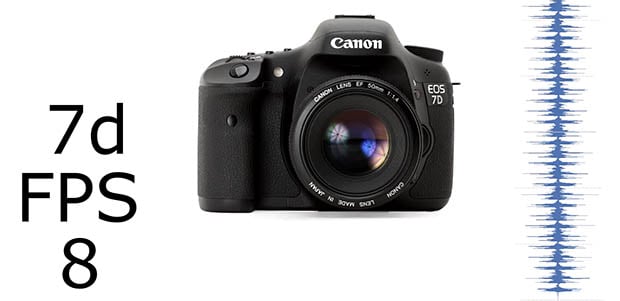 Back in 2011, we shared a couple of videos showing what 14 frames per second looks and sounds like on the Canon 1D X. The same burst mode frame rate existed in Canon cameras as early as 1984, albeit in a very different form.