Manfrotto Releases an iOS App to go With Its KLYP iPhone Accessories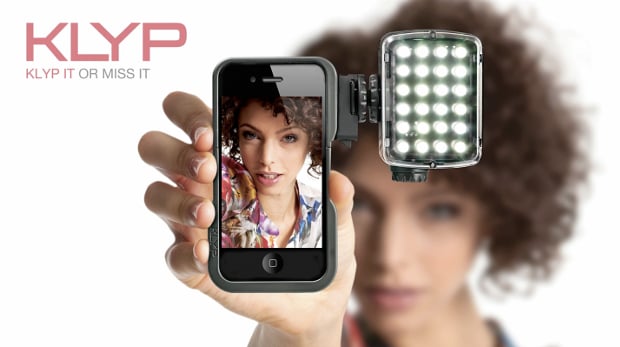 By now we should be used to photo apps coming from all corners of the industry — even Snoop Lion has released a photo sharing app — but it was still a bit of a surprise to hear that Manfrotto had released a photo taking, editing and sharing app of its own.
Called KLYPAPP, the iOS-only application is meant to serve as an addition to the KLYP iPhone accessories Manfrotto announced last year. These include everything from a case, to a mini tripod, to an LED light unit. Here's a look at the KLYP series of accessories:
KLYPAPP wants to make it easier to use these accessories (or just take and edit pictures in general) by providing users with functionality such as "clap-to-snap," a delay timer, the option to shoot multiple images at once and more.
Once you've taken a picture, you can use KLYPAPP to edit that photo by cropping, enhancing the colors, flipping the image, adjust levels (e.g saturation, contrast and exposure) and changing the sharpness.
The app is free to download on the iTunes App Store, and doesn't have to be used alongside any of the KLYP accessories if that's not your thing. But if you want to see what Manfrotto offers you in terms of iPhone photography, you can learn more about the company's full collection of KLYP accessories here.
(via SLR Lounge)