Photographs of a Couple Who Have Been Married for 57 Years
Between 2009 and 2011, Italian photographer Marina Rosso shot images for a photo project showing what life as a married couple looks like after nearly six decades together. Her subjects were Licia and Ryan — her own grandparents.

Although the two subjects were already family, Rosso was able to draw closer to them through her photo making. Here's her short statement introducing the series:
Licia and Ryan married 57 years ago in a small town next to Udine, Italy. They spent all their lives together since now that at the early age of 85, things start to be more difficult and the rhythms are slower. All the days look like the others, every movement is a repetitional loop. But anyways, this is what keeps them still alive: the idea of being self sufficient and to help each other.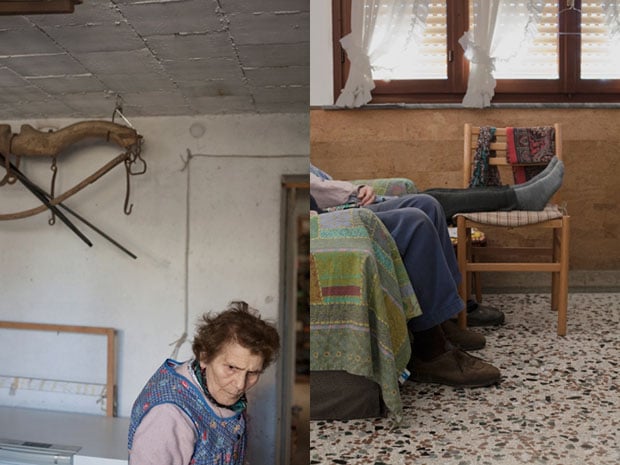 You can find more photos from this project here and more of Rosso's work on her website.
Licia and Ryan by Marina Rosso (via Feature Shoot)
---
Image credits: Photographs by Marina Rosso and used with permission