X-ray Photographs of Various Cameras
Memphis, Tennessee-based photographer and X-ray technician Blake Billings has a set of images showing what various cameras look like when photographed with an X-ray machine. What you see above is a Nikon D60 DSLR.

It's interesting seeing the different ways cameras were constructed by looking at their innards. Some cameras have a lot of see-through space, showing areas that are less metal and less dense. Others are built like tanks, and their X-rays show that.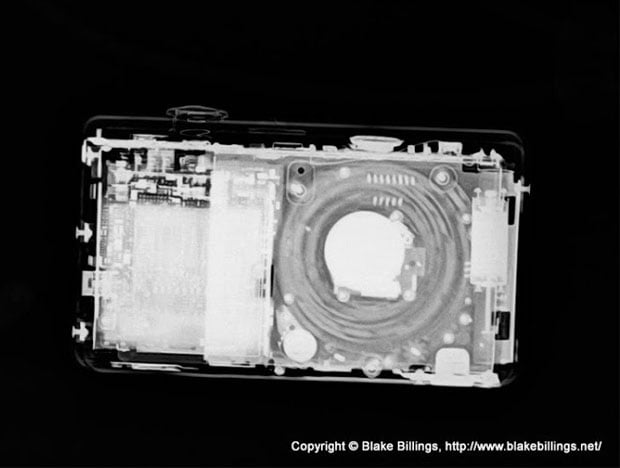 You can find all of Billings' 10 X-ray images so far in this Google+ gallery.
We've shared X-rays of cameras a couple of times in the past as well: check out Nick Veasey's amazing composite X-Ray of a photographer shooting a DSLR, and Bill Rhodes' X-rays of various gear laid out on a table.
---
Image credits: Photographs by Blake Billings and used with permission