Photog Captures Time in Stunning Color Pictures Using a Pinhole Camera
When Matthew Allred isn't teaching photography to his students at the University of Utah, he's out creating incredible works of photographic art with the simplest of tools; the pinhole camera.
Allred calls his process 'Heliography', a term first coined by pioneering French photographer Joseph-Niépce in 1822 to describe his photographic invention. Allred's process is not too dissimilar from Niépce in the fact that he constructs his own cameras and even goes as far as formulating his own chemistry for the task.

He describes Heliography as:
A photographic process that utilizes pinhole cameras and ultra long exposures, ranging from 24 hours to 6 months. The resulting images are landscapes which feature the path of the sun. In the longer multi-month exposures the Sun's path can be seen shifting with the seasons.
Check out this stunning example which not only captures the Sun's arc, but its reflection on an office building too:
Earlier today we showed you ultra fast, high-definition photographs of the Sun. Allred's Heliography work is a very different take on the same subject. In his artist statement, which can be read in full on his website, Allred makes an important point about photography and the capturing of time. When photographers want to capture tiny snippets of time they turn to the latest in technology, whereas when a long exposure is needed, they'll resort to the most basic forms of photography such as a pinhole camera.
Considering the battery life on a standard DSLR is only capable of 2-3 hour long exposures, Allred's pinhole cameras aren't just a preference, they're a necessity:
I originally set out to build a camera that could look beyond the instant and immediate present. I wanted it to accumulate time, slowly, like a meditation on its own purpose. It was designed to continuously capture the landscape until even the sun distorted to trace an arc of time across the sky. Throughout the history of photography the emphasis has been on capturing ever smaller slices of time. My approach, however, shifts away from capturing the instant and focuses on describing the expansive motions of extended time.
Allred's Heliography not only captures the perfect composition for the study, it goes one further and does so with a beautiful aesthetic. Throughout the series is a wide variety of colours and textures, each one complimenting the next, detailing the fascinating movements of the Sun in a single frame. The silhouettes of mundane, everyday objects such as bridges, wind turbines and fencing become mysterious statues within the image.
We have seen other great examples of pinhole photography before and we'd love to know what you think about Allred's work. Please let us know in the comments below.
Before you do that, take a moment to enjoy some fantastic imagery with a selection of Matthew Allred's work: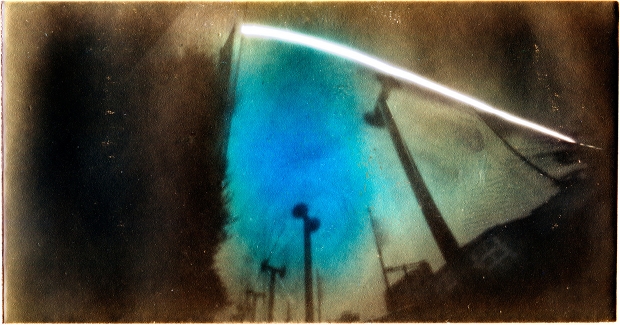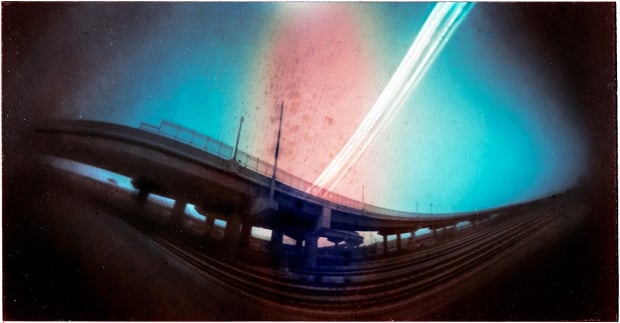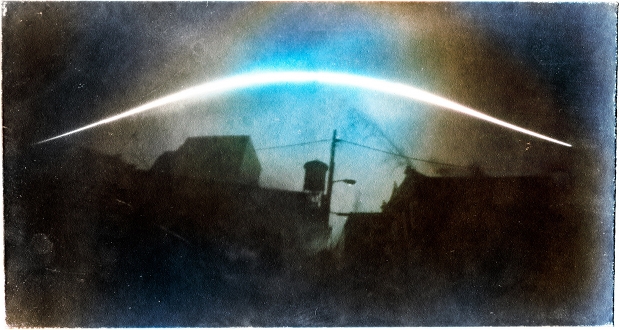 You can view more of Allred's work over at his website.
Heliography is currently showing at The Coconino Center for the Arts, Flagstaff, AZ.
---
Image Credits: All photographs by Matthew Allred and used with permission.