Building a 20×16-Inch Ultra-Large-Format Camera by Hand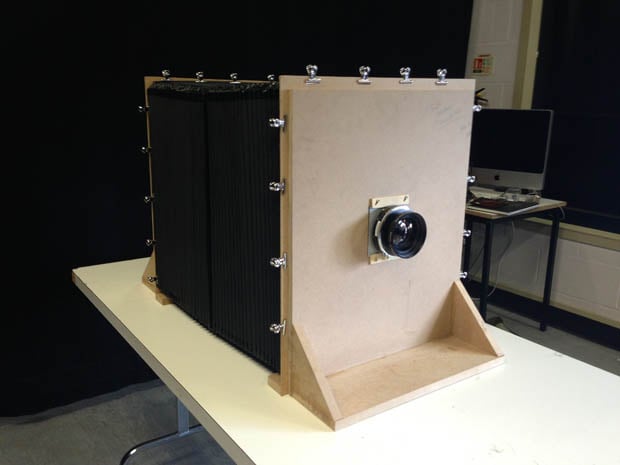 South East England-based photography student Mark Hilton came up with an ambitious New Year's resolution this year: he's in the process of building his own 20×16 "ultra-large-format" camera by hand. It's a camera that's designed to expose Ilford Harman Direct Positive paper.

Hilton is documenting build process through step-by-step posts
over on his blog
.
Construction kicked off last month when he began cutting and assembling the front and rear standards. There's a circular hole for the lens in the front one, and inset frosted glass in the rear one.
Hilton's camera uses a 240mm lens meant for 10×8 photography, but a -2 diopter turns it into a 500mm equivalent lens that works well as a portrait lens.
Hilton also spent a good deal of time putting together and folding bellows for the camera. The bellows compress to 50cm and extend to 130cm.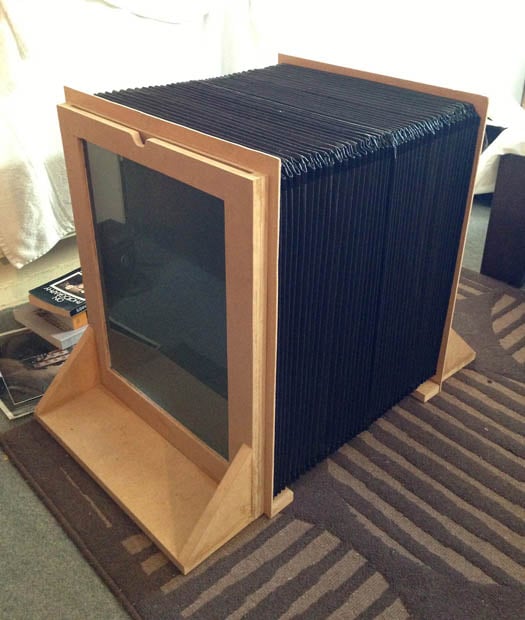 After putting all the pieces together, Hilton successfully made a photograph using the camera (it's a 50 second exposure at f/5.6):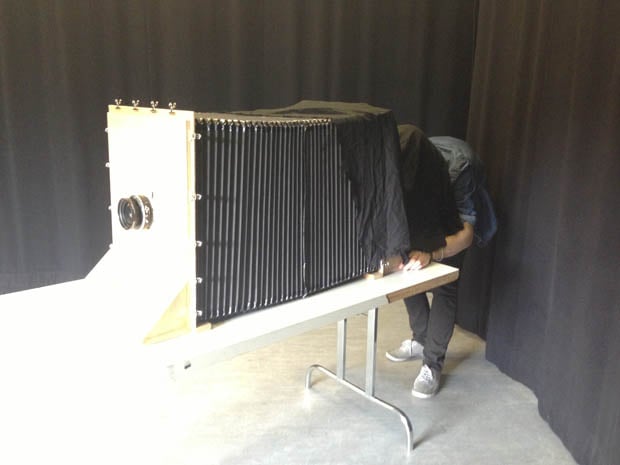 Hilton is planning to begin shooting with the camera soon. You can follow along with this camera's progress and the resulting photos on Hilton's blog.
---
Image credits: Photographs by Mark Hilton and used with permission