The First Ever Photo of Someone Giving The Finger
Photographic history doesn't get much classier than this: above we have what may very well be the first ever photograph of someone giving the finger. In a team picture of the Boston Beaneaters, pitcher Charles Radbourn was caught flipping the New York Giants the bird in the top left hand corner of the photo.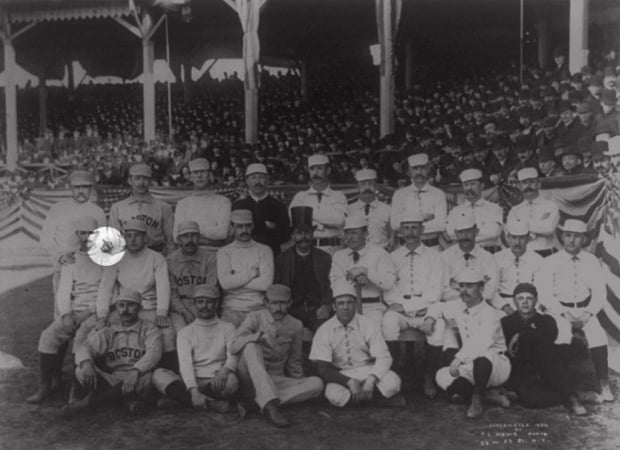 The picture was taken in 1886 at a game between the above mentioned teams. But what makes it even more interesting is that historians didn't believe this particular gesture (which originated in Italy) made it to U.S. soil until the 1890s.
Fortunately for Radbourn, this historic photo hardly makes up his entire legacy. The term Charlie Horse has been attributed to him from time to time, and as a pitcher he pitched a whopping 678 2/3 innings. But for us photo types, this is how we'll remember him.
(via Badass Digest)