Capturing the Second Largest Tree in the World in a Single Image
For a recent National Geographic story on giant sequoia trees, photographer Michael "Nick" Nichols was tasked with capturing a photograph showing the sheer size of one of the largest trees in the world. The video above offers a short but interesting glimpse into how Nichols and his team went about doing so.

The giant sequoia that was photographed is named "The President" and is located in
Giant Forest
of California's Sequoia National Park.
Scientists estimate that the 247-foot-tall tree is at least 3,200 years old (imagine how much has happened here on Earth since this tree started growing!) and that it's the second largest tree in the world in terms of volume (it's neither the tallest nor the widest).
Nichols went about photographing it by hoisting a camera rig up into the air from a good distance away, snapping individual photos of smaller sections of the tree.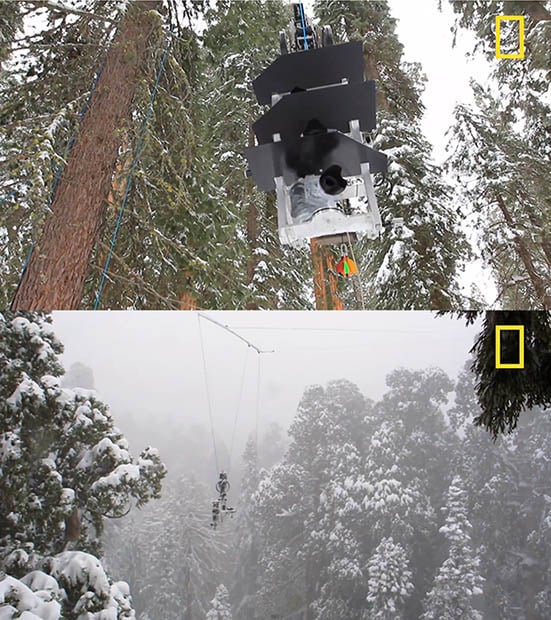 Afterward, he took 126 of the photographs and combined them into this beautiful composite photograph showing the tree in its entirety and showing exactly how large it is in relation to humans (click it to see a higher-res version):
You can read the National Geographic piece here, and find more of Nichols' photos of the tree here. If you want to watch a more in-depth video of this particular photo shoot, pick up a December digital edition of National Geographic magazine.
(via National Geographic via NPR)
---
Image credits: Video and photographs by Michael Nichols/National Geographic