Princess Photographer: Nature Photos by Kate Middleton Seen Around the World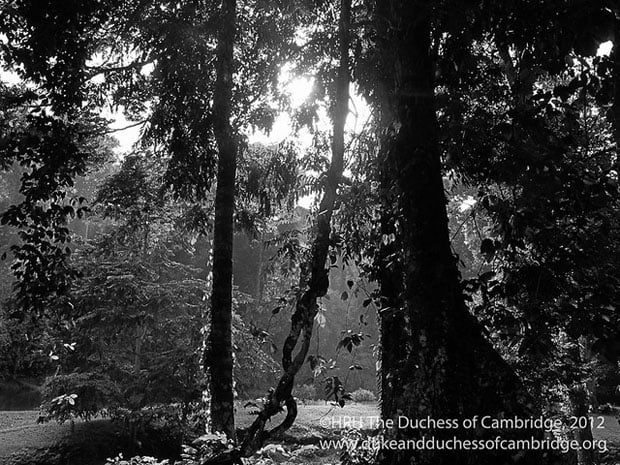 If you're a photography enthusiast who wants to have your images seen by as many eyes as possible, it helps to be royalty. Just ask Kate Middleton. The Duchess of Cambridge has published a number of photographs shot during a recent trip to the Bornean jungle in Malaysia. The photographs were quickly shared by major news outlets around the world, from The Guardian and BBC News in the UK to TIME magazine and CBS in the US. Publicity isn't hard to come by if you're a princess photographer.

In case you're wondering, The Telegraph reports that Middleton shot the photos using a Canon PowerShot G12 compact camera.
Middleton is actually quite used to having a camera in her hands. Before becoming royalty, she once worked as a photographer! Here's what Wikipedia says,
In November 2006, Middleton accepted a position as an accessory buyer with the clothing chain Jigsaw. She also worked part-time until January 2011 as a catalogue photographer […]

In 2008, it was reported that she had quit her job at Jigsaw to become a professional photographer, intending to take private classes with photographer Mario Testino, who had taken several well-known photographs of Diana, Princess of Wales, and her sons. Testino later denied that Middleton was going to be working for him.
What'd be interesting is if Middleton began sharing her photos through an online photo sharing service. As of now, however, her shots are being shared through The British Monarchy's official Flickr photostream.
(via Flickr via Imaging Resource)