Make a DIY TARDIS-Themed Photo Booth
Samuel Cox, the "maker of things" whose Minority Report-style photo viewer we shared last year, was recently invited to a friend's wedding. He came up with the neat idea of creating a TARDIS-themed photo booth for the wedding reception, an accessible way for guests to leave photo memories in a lighthearted manner.

He built the booth using three white wooden doors, which he painted blue on one side. Guests walk into the booth from the back, and see their images displayed on an LCD TV inside. A large red button is the only interface the user have with the machine — pushing down on it triggers the shutter. He also placed various props inside the booth to make the images even more fun and creative.
The booth was quite a success. By the end of the wedding night, over 350 photographs had been taken by guests, resulting in a fun "guestbook"-style photo collection for the newlyweds to enjoy.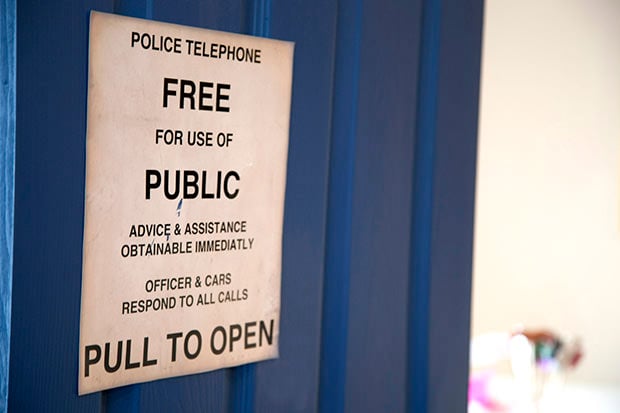 Here's a video showing the photographs that resulted:
The custom software for the booth was written using Arduino and Processing. It's all available on Cox's website if you'd like to recreate this photo booth.