Canon Issues Recall on More Than 68,000 Rebel T4is Due to Grips Causing Rashes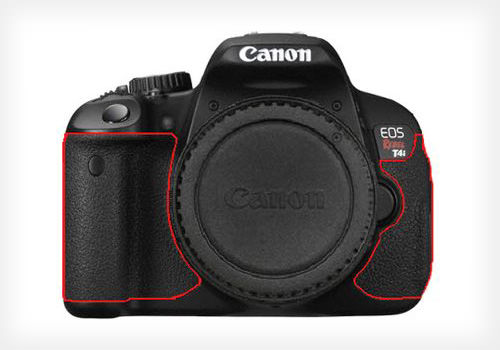 Are you the once-proud owner of a Canon Rebel T4i DSLR? Has your camera's grip changed from black to white? Have you developed a rash from touching the white grip? Apparently there's at least one of you out there, because Canon has issued a voluntary recall on nearly 68,200 of its T4i DSLRs. As we first reported last month, some of the DSLRs were loaded with too much "rubber accelerator", which can lead to a chemical reaction that causes allergic reactions.
The company issued an advisory at the time and offered free repairs, but is now cooperating with the U.S. Consumer Product Safety Commission in issuing the recall — despite the fact that it has only received a single report of a "minor rash".

The recall covers T4i cameras that have a 12-digit serial with the second digit being either "3" or "4" and the sixth digit being "1". The
product advisory page on the Canon website
has a simple form in which you can enter your serial to learn whether your camera is affected.
If your camera is one of the diseased ones, you're advised to "immediately stop using the recalled cameras and contact Canon U.S.A. to have replacement rubber grips installed free of charge."