Sony's New 55-300mm Covers All Your Focal Length Bases on the Cheap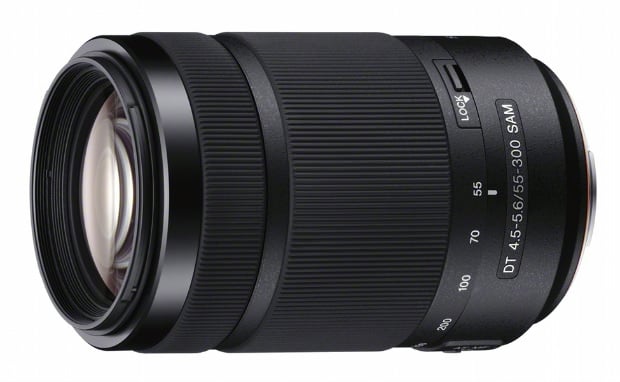 Nikon has its 55-300mm, Canon has its 70-300mm, and now Sony is joining the club, adding a 55-300mm f/4.5-5.6 SAM telephoto to its Alpha lens repertoire. The lens is designed for APS-C cameras and priced very competitively. In fact, at $300, it's downright cheap considering it includes Sony's Smooth Autofocus Motor (analogous to Canon's USM or Nikon's AF-S) and an Extra-Low Dispersion element not typically found in cheaper glass.
Of course, if you're an NEX owner you'll also be able to use this given you own the NEX/Alpha Adapter, but whoever wants it will have to wait until it's actually out. The announcement went live today (as did pre-orders) but the lens won't be shipping until September.