Is the "Missing Arm" on Russia's August Vogue Cover Photoshop or Photo Angle?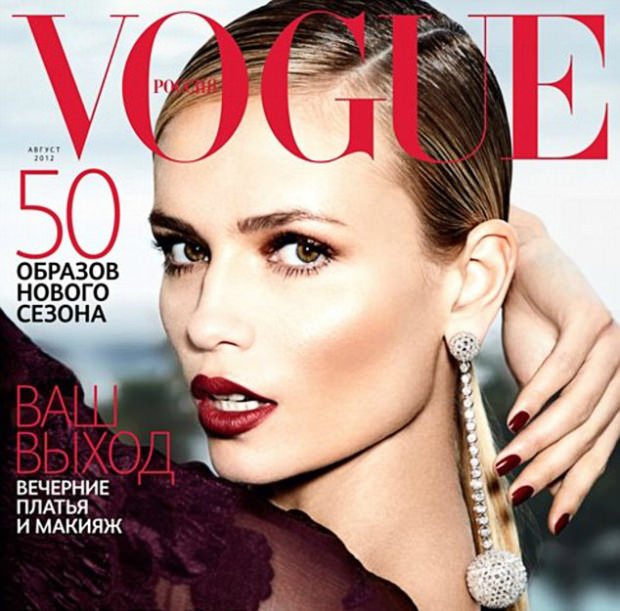 There's a question floating around the internet regarding the August cover of the magazine Vogue in Russia. Because of either a poor angle on the shot or an unfortunate Photoshop mishap, model Natasha Poly looks as if one of her hands doesn't come attached to the rest of her.
Some maintain that the arm is simply covered up by her neck and head, others that given the angle of her wrist you should still see some of it, and still others that it doesn't matter. That last group is saying that even if it is just her head, the fact that the hand just kind of appears out of nowhere is creepy, poorly done photography — but the question still remains. So which is it? Photoshop or photo angle? Give us your take in the comments.
(via Fstoppers)