Chinese Government Goofs Again With a 'Floating Inspectors' Photoshop Fail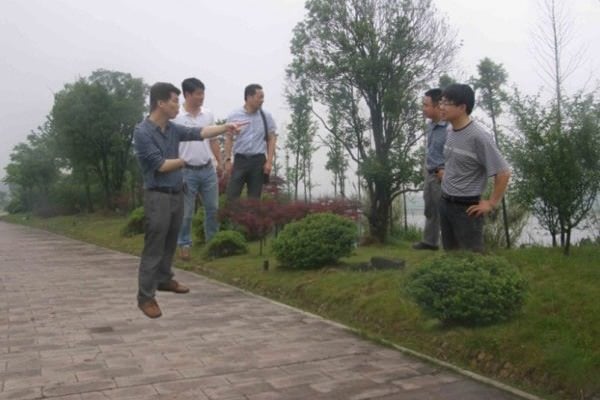 Chinese government officials never seem to learn. If you've been following us for a while, you may remember the Chinese government's Photoshop fail from last year, where three officials were supposedly inspecting a road, but instead looked more like they were floating above it. And on May 9th five more government inspectors were immortalized floating around, this time inspecting a park.

The horribly 'shopped photo quickly went viral among Chinese netizens, and a week later the government website issued the following apology:
May 9th, my company submitted the news manuscript of the "Completion and Transfer of the Green Landscaping Project of Nanhu Beach Park" to the Yuhang District Government Portal Website, along with photographs of technicians on location conducting inspections. Due to unsuitable work processes, there were serious mistakes in the uploaded photograph. With regards to the errors of our work, we deeply express our apologies: We sincerely accept the criticizes of the netizen masses, and wholeheartedly appreciate the concern netizens have given us.
Those "unsuitable work processes" might just spark another round of "floating government official" meme-age.
(via TIME)