DIY Gyroscopic Camera Stabilizer Made On the Cheap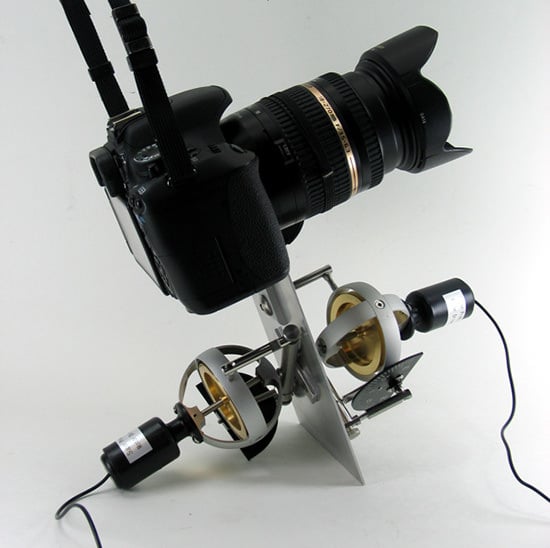 Physics guru David Prutchi recently came across a line of professional grade gyroscopic camera stabilizers by Kenyon Laboratories. They cost thousands of dollars each, but Prutchi noticed that the designs hadn't changed much since they were first patented in the 1950s. He then set out to create his own DIY version using low-cost gyroscopes from Gyroscope.com. His finished device (shown above) actually helps stabilize his DSLR when shooting video or when photographing with non-image-stabilized lenses.

Here's a short video demo showing what it does for unstable handheld video recording:
While it certainly doesn't go toe-to-toe with the professional-grade stabilizers, it's neat that this kind of thing can be built on the cheap and at home. If you want to try your hand at making your own, Prutchi has written up a step-by-step guide of what he did.
DIY Gyroscopic Camera Stabilizer that Really Works! (via Make)