Maddie the Coonhound Balancing on Things Across America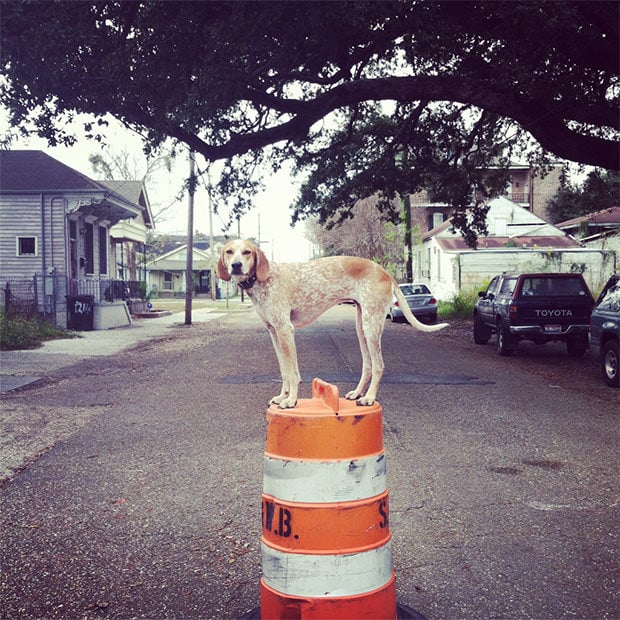 Atlanta-based photographer Theron Humphrey is currently on a year-long trip through each of America's 50 states, and is using a unique photo project idea to document it: he has his coonhound named Maddie — his travelling companion — balance on various things in the different places they visit.
The photoblog has the tagline "a super serious project about dogs and physics", and features Maddie standing on everything from mailboxes to shopping carts.
Humphrey is also doing a more serious photo project as well: This Wild Idea features portraits and stories of the various people encountered throughout the trip.
---
Image credits: Photographs by Theron Humphrey and used with permission