The First "Camera Phone" Photograph Was Sent in 1997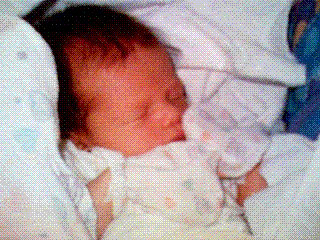 Cell phone photography is a huge trend these days with Instagram skyrocketing past 10 million users this past weekend, but have you ever wondered how it all started? An entrepreneur named Philippe Kahn is credited with creating the camera phone back in 1997. On June 11th of that year, Kahn took the first "camera phone" photo of his newborn daughter in a maternity ward, and then wirelessly transmitted the photo to more than 2,000 people around the world. Since "camera phones" didn't exist at that time, Kahn actually hacked together a primitive one by combining a digital camera and a cell phone to send the photos in real time.
Kahn then went on to start LightSurf, a company that was hugely influential in picture messaging. LightSurf technology is still used by Sprint, Verizon, and other major carriers around the world.