AP Sacks Photographer for Cloning His Shadow Out of an Image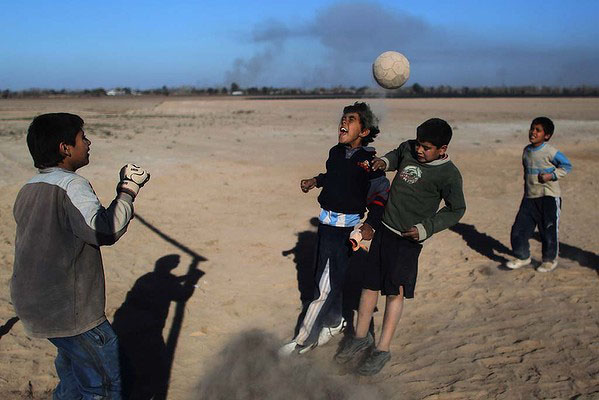 The AP has sacked photographer Miguel Tovar for "deliberate and misleading photo manipulation" after Tovar cloned out his own shadow from a feature photograph. The Photoshopping came to light after an alert photo editor spotted a strange looking dust pattern in a photo of Argentinian children playing soccer.

A memo was sent to AP staff around the world to remind them of editing limits:
The content of a photograph must not be altered in Photoshop or by any other means. No element should be digitally added to or subtracted from any photograph. The faces or identities of individuals must not be obscured by Photoshop or any other editing tool. Only retouching or the use of the cloning tool to eliminate dust on camera sensors and scratches on scanned negatives or scanned prints are acceptable.

Minor adjustments in Photoshop are acceptable. These include cropping, dodging and burning, conversion into grayscale, and normal toning and color adjustments that should be limited to those minimally necessary for clear and accurate reproduction (analogous to the burning and dodging previously used in darkroom processing of images) and that restore the authentic nature of the photograph. Changes in density, contrast, color and saturation levels that substantially alter the original scene are not acceptable. Backgrounds should not be digitally blurred or eliminated by burning down or by aggressive toning. The removal of "red eye" from photographs is not permissible.
It's interesting that even fixing the red-eye effect is considered unacceptable manipulation. You'd think that it'd qualify as a "minor adjustment" as long as the subject didn't actually have red eyes…
---
Image credit: Photograph by AP/Miguel Tovar