Another Street Photographer Discovered, Captured Life in 1950s NYC
Frank Oscar Larson was an auditor living in Queens back in the 1950s who had a passion for street photography. Every weekend he would travel around the city armed with his Rolleiflex camera, photographing the things that caught his eye. After Larson died of a stroke at the age of 68 in 1964, his photographs quietly sat in a cardboard box for 45 years before finally being discovered by his son's widow in 2009. They offer a beautiful look into what life in NYC was like half a century ago.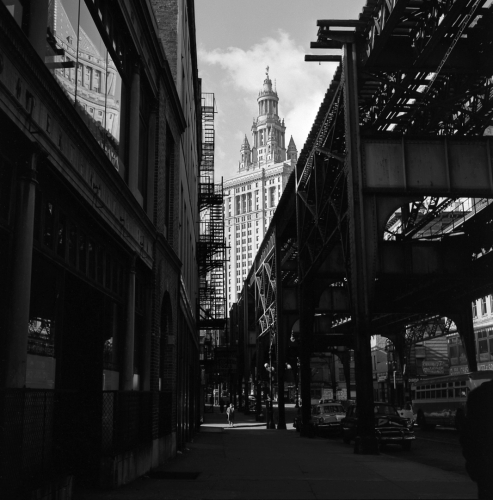 Frank's work is currently being featured in an exhibition titled "Reflections of New York," at the Perfect Exposure Gallery in Los Angeles. To see more of his work check out the exhibition website here.
It will be interesting to see how photographers like Vivian Maier and Frank Oscar Larson will be viewed in the future as their names and their work become more known.
Reflections of New York (via NYTimes.com)
---
Image credits: Photographs by Frank Oscar Larson and used with permission