Hook Your Child on Photography with this Vintage Fisher Price Shooter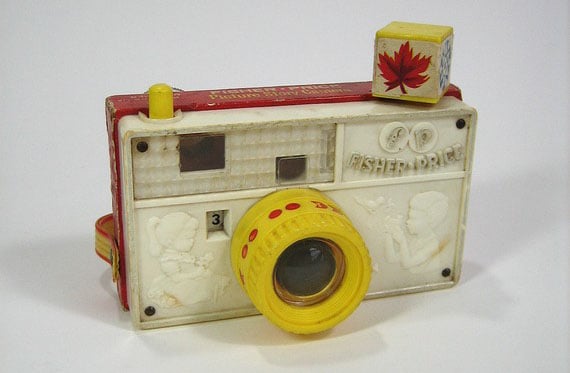 Made in the early 1960s, Fisher Price's Picture Story Camera was the first "camera" owned by many photo-enthusiasts. They're built out of paper-covered wood and plastic, and contained a tiny disc with eight different "photographs" that could be seen by looking through the viewfinder — similar to the View-Master, except not in 3D. To change the photo, you simply hold down the shutter and turn the "flash", a yellow block with pictures representing the four seasons.


Here's a glimpse of what it looks like through the viewfinder:
If you want to buy one of these vintage toys for your child or as a gift, just do a search on eBay for "fisher price picture story". You can pick one up for between $5 and $20.
(via KEH Blog)
---
Image credit: Photographs by Oopsee Daisies and used with permission