Homemade "Fiberstrobe" Uses Fiber Optics to Split Light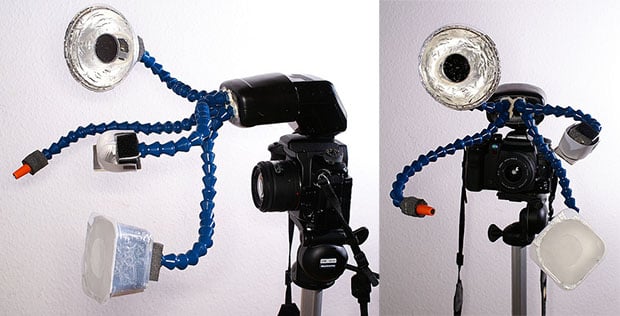 If Doctor Octopus were to design a DIY flash accessory, it might look a little something like this. German microbiologist Marcell Nikolausz has been experimenting with using fiber optics to split a single flash unit's light into multiple light sources. Optical fibers are threaded through Gorillapod-style Loc-Line channels, allowing flexible and stable positioning of the light sources. Each individual light source can be controlled using various modifiers (e.g. diffusers, gels, etc..), changing their quality and intensity.
For some sample photographs taken with this contraption, check out this set of photos. You can also learn more about Nikolausz's experimentation on his blog.
(via Strobist)
---
Image credits: Photographs by Marcell Nikolausz and used with permission