Bicycle Delivery of Impossibly Large Loads in Shanghai
Totems is a series by photographer Alain Delorme that imagines an augmented reality of Chinese migrant workers in Shanghai transporting monstrous shipments from place to place using bicycles. Delorme captured 6,000 photographs over the course of 44 days while biking around Shanghai, and then created these photo-manipulations using Photoshop.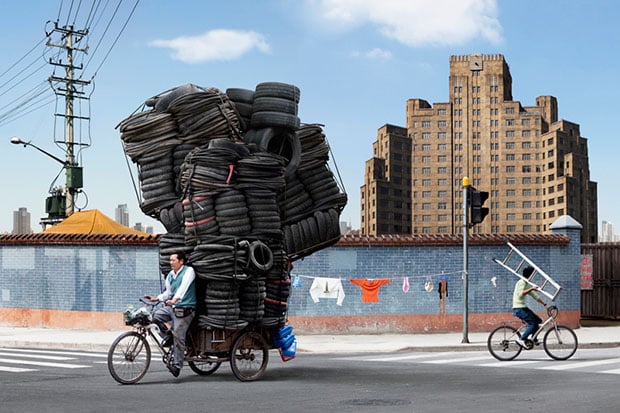 This series is very similar to the Superheroes series that we featured yesterday.
To see more photographs from this series, visit Delorme's website here. In case you're wondering, here are some non-Photoshopped photos of real bicycle loads in Shanghai (some are pretty crazy as well).
---
Image credits: Photographs by Alain Delorme and used with permission