Sony Unveils the A290 and A390 DSLRs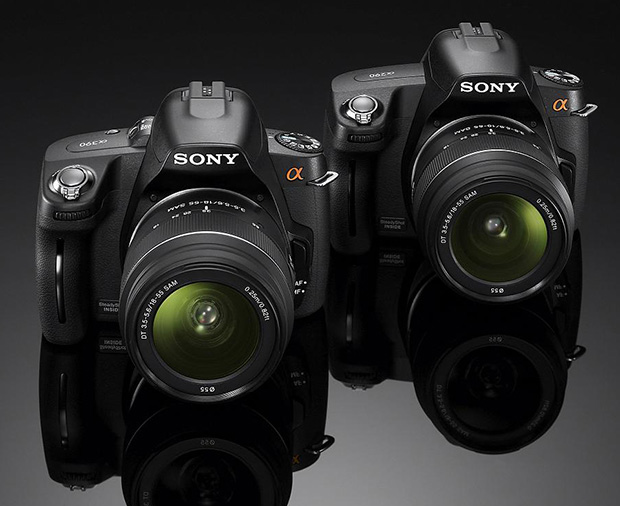 Looks like the leaked photos of the Sony A290 we published last month were of the real thing. Sony has just announced the A290 and A390, two entry level DSLR cameras that replace the A230 and A380. The new cameras are nearly identical, with both boasting 14.2 megapixel sensors, but the A390 offers an extra "Quick AF Live View" and tilt-LCD for more flexible shooting. Aside from increasing the megapixel count from 10 to 14, redesigning the grip and button layout, and adding the "Quick AF Live View" to the A390, there does not seem to be too much of a difference between these cameras and their predecessors.
The cameras will be priced at $500 and $600 respectively (which includes a 18-55mm kit lens), and will be available starting in July.